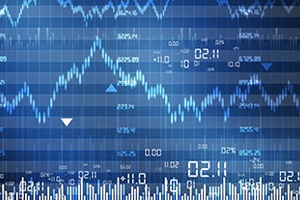 With the sharp drop in Facebook stock on disappointing earnings—and ditto for Netflix—two of the market leaders have now stumbled, leading many to ask whether the problem widens to the market as a whole. In fact, several analysts from leading banks have been quoted as saying a new bear market is on its way sometime soon. Should we be boarding up the windows and stockpiling drinking water?
Well, maybe. But not, I suspect, quite yet. While a pullback, even a severe one, is certainly possible, such an event tends to come and go rather quickly. Consider late January of this year, when we had a 10-percent drop; late 2015/early 2016, when we had another 10-percent drop; and mid-2015, when we saw an 8-percent drop. We certainly could see a pullback along those lines. And yet, looking back, none of those events derailed the upward market momentum. We currently are less than 2 percent away from all-time highs and seem to be moving higher.
Market pullbacks, even corrections, are normal and, frankly, nothing to worry about. When I give presentations to investors, I often ask if they remember the stock market crash of 2016. No one does. And that's the point—what seems worrying at the time is, in fact, nothing to worry about. To answer the question above, I don't know, and I don't care because it won't matter a couple of years from now.
What does matter: Looking for bears
No, what I worry about are not short-lived pullbacks but more serious longer-term drawdowns. While 2016 didn't matter, 2000 and 2008 did. The real question is not whether we will see a pullback—we will and we should—but when and if we will see another bear market like those two.
Economic risk factors. Fortunately, the economic signs suggest that a bear market is still some distance away. Bear markets typically come with recessions, and with strong job growth, consumer and business confidence, and consumer and business spending, there's no recession on the horizon. I track risks levels in the economy on a monthly basis for just this reason—so we can spot a bear market coming.
Other economic risk signals include rising interest rates, which we don't see at the long end of the curve, where it really matters; and rising oil prices, which are not yet in the danger zone. Overall, the economic factors remain supportive of the financial markets. Historically, that allows pullbacks, even severe ones like 1987, but they tend to be short-lived. In other words, as long as the economy is solid, we have not seen a long-duration, portfolio-killing bear market.
Market risk factors. If, on the other hand, we look at market risk factors, rather than economic ones, the signs are more concerning. Valuations remain quite high, and there is a lot of margin debt in the system. Clearly, there is risk there. High risk is not the same as immediate risk, though, just as high blood pressure does not mean you will have a heart attack tomorrow. Nonetheless, the conditions for a pullback are in place, so I would not be surprised to see one. If I do, though, I will not panic about it. With solid fundamentals supporting the market, any pullback is likely to be short.
When will I start to worry?
Regular readers know I start to pay attention—but not panic—at the 200-day moving average. For the S&P 500 Index, this has proven to be a reliable guide to a possible trend change. Right now, the worry point is around 2,700 for the S&P 500, which is about 5 percent below where we are right now. We have not touched the 200-day moving average since April of last year, but if we do, I will take a closer look.
So, will there be a pullback? Maybe. Do we care? Probably not. Do we know what to watch for just in case? We do. Remain calm and carry on.