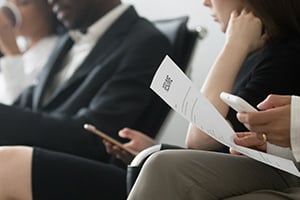 Wow. I have rarely been so wrong about an economic report—or so glad to be wrong. And it wasn't just me. The range of expected values for today's jobs report was roughly between -400,000 and +250,000. Everyone was very wrong as it came in at +467,000. This was a much, much larger-than-expected gain, and it clearly shows there is something going on that analysts are missing.
Beyond the headline, it gets even better. This was a strong report despite the fact that many people were isolating because of Omicron, meaning it might be even stronger going forward. Plus, previous months were revised up substantially, with 709,000 jobs added in November and December. The job market has actually been strengthening substantially over the past several months, despite the Delta and Omicron waves.
Why So Strong?
The primary question here is why, despite everything, are these numbers so strong? One possible positive reason is that companies have elected to pay workers even if they isolate, for fear of losing them. That would mean those workers still show up in the establishment survey and that the expected headwind simply wasn't there. Another, less positive scenario is that workers continue to show up even if they are symptomatic, because they need the money and/or their employers demand it. Both are probably at play. In either case, it would mean that the economic effect of the Omicron wave is passing even more quickly than expected.
Looking at the household survey, there were similar revisions. About 1.5 million more people are now estimated to be working than had been thought, meaning the labor force is now back close to pre-pandemic levels. This is good, in that we now have close to full employment again. But it's bad in the sense that the excess workers we had hoped would return to the labor market are already there, and the shortages will not be going away. Either way, it is a sign that workers will continue to be in short supply.
What's the Message?
The message from this jobs report is that the labor market continues to be very strong and is at or very near to pre-pandemic levels, despite everything. This is, overall, a very good sign going forward. Yet, when we look at the details, there are a couple of other interesting takeaways.
First, goods-producing sectors added fewer jobs than expected, at only about 1 percent of the total, despite the strength of demand there. Service industries added substantially across the board, despite the worries about Covid-19 effects. Clearly, the shift back to the service sector is only accelerating, and this reflects the normalization of the economy as Covid-19 becomes less important economically.
Another interesting fact was that the average workweek dropped and, even when combined with the higher number of jobs, still showed lower overall labor demand. This probably reflects companies demanding less overtime to avoid losing workers, but it is still a countertrend to the otherwise strong demand we are seeing. It is likely worker driven, which again points to the shifting balance of power between workers and employers.
And that brings us to the final interesting point: despite the fact that the labor force is now back to close to pre-pandemic levels, and companies are working their employees less, wages are still rising sharply. Despite all of the hiring that has been going on, there is clearly still excess demand for existing labor. As the supply of labor is now less than we thought, those wage pressures are unlikely to fade.
Labor Market Still on Fire
Bottom line, despite the real concerns about the effect of Omicron on this jobs report, the labor market is still on fire. Rather than weakening, it has been strengthening substantially over the past several months and has survived the most recent Covid-19 waves. If Covid-19 fades, that should be even more of a tailwind to growth for the rest of the year.
This jobs report was a real surprise. I expected it to show signs of weakness, albeit of a temporary nature. Instead, it has shown more strength than anyone expected, not just for this month but for the past several. Clearly, the recovery is more solid than we thought, and that is good news.
But the other significant point from this report is that it is another reason for the Fed to move forward on tightening monetary policy. More on that next week.