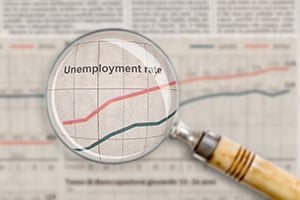 The official jobs report comes out this Friday. Expectations are for another slowdown, with about 175,000 jobs added, down from 199,000 in December. With everything that is going on, especially the number of people who have the Omicron variant and are presumably not at work, that would be a great result. Unfortunately, the real number is likely to be well below that and will probably be negative—maybe significantly so.
Bad News in ADP Report
We got a heads-up on that from yesterday's ADP report, making a very weak result much more likely for the official jobs report on Friday. According to Capital Economics, the ADP report showed payrolls dropped for the first time since December 2020, down by 301,000. Job losses were big across the board. Leisure and hospitality jobs were down by a huge 154,000, which makes sense with the Omicron wave. But there were also losses in manufacturing, down by 21,000; transportation and utilities, down by 62,000; and construction, down by 10,000. Pretty much every sector showed meaningful losses.
When we look forward to what that means for the official jobs report this Friday, it gets worse. The ADP survey counts everyone on payroll as employed, regardless of whether they worked that week. But, with an estimated five million people isolating, some percentage of them will not be working. The official jobs report, which counts people as employed if they got paid during the survey period, could well show an even bigger loss.
If that percentage is around one-tenth, that could knock half a million people off the employed list—and give a seriously negative number for the month, potentially down by a couple of hundred thousand. That would not be good, and it is something we need to be aware of.
Medical Issue or Economic Weakness?
But while the damage would be real, it would be a medical issue, a short-term consequence of the Omicron wave, rather than a sign of economic weakness. As the medical situation changes, so will the employment impact. With infection numbers dropping sharply and likely to keep doing so in the coming weeks, we will see fewer people isolating and taking themselves out of the workforce, while those who are now isolating will be going back to work. And they will be going back to work, as there is still a labor shortage, and layoffs remain very low. The jobs will still be there. As such, a terrible jobs report in January will not derail either the labor market or the economy.
Expect a Bounce in February
More, we can also expect a very strong bounce back in February. While we may not fully clear the loss in February, improvement should bring us back to the prior trend by the end of the quarter. The disruption from Omicron is very real, but it should fade with the viral wave itself. As a medical problem, the economic impact will be real but limited—and not a sign of something worse to come.
Time to Pay Attention
We very likely have some bad news coming. But it reflects bad news last month and not the likely better news in February and the months to come. The January jobs report will be another great example of how not reacting to immediate news, but instead looking at the underlying data, can make you a better investor.
That will be the lesson of this Friday. Pay attention, yes. But think. And then keep calm and carry on.