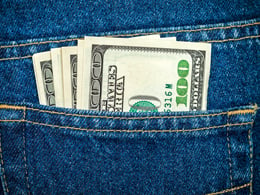 This post was a popular read in October, so I'm rerunning it as a reminder that what's good for Americans' wallets in the short term can also be good for our economy in the long term.
Some time ago, I wrote that the changing supply-and-demand picture for oil would lead to further price declines. Well, I was right in terms of direction but wrong on timing—it's happened much faster than I expected. One reason is that several countries have chosen, for budgetary reasons, to keep producing oil rather than pull back on production to keep the price high.
Saudi Arabia plays the waiting game
Saudi Arabia, in particular, has said it's prepared to live with lower oil prices for some time. Since the Saudis have historically been able to adjust oil prices by changing their own production, this is significant; the Organization of Petroleum Exporting Countries (OPEC) won't try to lift the price until the Saudis say so.
Of course, Saudi Arabia isn't motivated by altruism, but by a desire to retake dominance in the market. With prices low, other producers—in OPEC itself and even in the U.S.—are less motivated to explore and produce, which, over time, should limit future production and push prices back up. The Saudis, buoyed by low production costs and large reserves, can afford to play a waiting game.
Who will be the next price-setter?
The assumption on the Saudis' part, though, is that they will remain the price-setter in the oil market. I don't think that's the case.
As U.S. production rises, and demand continues to grow more slowly or even shrink, the ability of any state to set prices diminishes. Particularly in the most important market—the U.S.—prices are constrained by production costs. Currently, U.S. production costs are higher than those in Saudi Arabia, but they're declining daily as the technology improves.
The benefits of lower prices
For the U.S. economy, lower oil prices have notable advantages:
In the short term, lower oil prices are an unambiguous good for the U.S. economy, freeing up consumer cash for things that provide a greater economic boost. Each $0.10 decline in gas prices equates to about an additional $120 per year in consumers' pockets.

Longer term, increasing domestic production and investment means more U.S. jobs—and more oil money that stays in the U.S.
Plus, as the U.S. plays a larger role in oil production, the world economy is more stable, and less subject to disruptions in the Middle East. Countries such as Russia and Venezuela, which depend on oil revenue, are facing increasing budgetary challenges that limit their ability to make trouble around the world. The decline in U.S. oil imports has also resulted in a stronger U.S. dollar.
The downward trend in oil prices looks like it will continue for some time. Disruption is possible, of course, but as U.S. production continues to grow, it becomes less and less likely. That growth is part of what the Saudis are trying to slow—because for them, the U.S. assuming oil leadership is a serious problem.