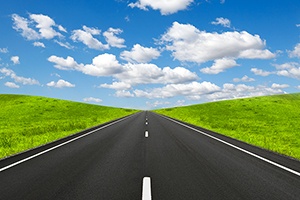 Right now, I am in the process of writing my monthly market update. While reviewing the data, the markets, and so forth, something just hit me: things are actually really, really good! We don't normally get this much positive news all at once or for such a long time. We are living in the sweet spot.
Economically, anyhow. With the terror attack in Manhattan, political dysfunction in Washington, and everything else going on in the world, you would be justified in calling me crazy for writing the above paragraph. I get it. But on my beat—economics and the market—things are that good despite everything else.
Of course, they call me Eeyore here in the office, so you won't often find me making statements like this. In fact, it's actually kind of painful. Nonetheless, it is what it is. Did I mention that things are good?
So, what's the problem?
Both consumers and business recognize this, of course, and are increasingly confident. In fact, consumer confidence just hit another post-crisis high, bringing it to the highest level since 2000. People are spending freely and buying stocks and houses. These are all of the things that happen in an expansion. Now is a good time.
The problem (and here is Eeyore again) is that things often appear the best not too long before they turn. Some of the signs we have seen that the party might be reaching its height include current investor optimism levels, which are at multiyear highs, and the personal savings rate, which has dropped to a new post-crisis low (the lowest level since 2007).
All of these developments typically come at the end of economic cycles. Along with slow decays in job growth and the yield curve spread, noted in the monthly economic risk factor update, they suggest that even while things are very good—and likely to continue to be so for a while—we are closer to the end of the cycle than the start.
Keep your eye on the data
This shouldn't, really, be a controversial statement. It is just when things are going well, it becomes hard to see any trouble ahead. With two quarters of strong growth for the economy, with the stock market at highs, and so on, the seeds of a downturn are pretty much invisible—especially for those who don't want to see.
This is why we do the monthly updates, to get objective takes on where we are for both the economy and the markets. It is very easy to get caught up in the day-to-day feelings. But data is what matters.
Enjoy the good times
The thing about the good times is that they tend to continue for a while. With the economy doing well and likely to do even better next quarter as the hurricane reconstruction gets underway, with consumers confident and likely to get even more so as wage growth continues to climb, and with rising housing and stock markets making people feel wealthier and more willing to spend than save, the trend is likely to continue. To make a point again, it feels quite a bit like 1999 from a macro perspective. That was a good year, as was most of 2000.
So, enjoy the good times, as they will likely be with us for a while. Just remember this: while Eeyore may be taking a break, he will be back!