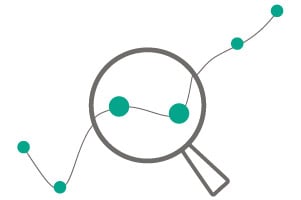 We're excited to roll out a new and improved format for our Economic Risk Factor Update. Each month, we will continue to review the biggest risk factors to the economy, but we'll do so in a SlideShare format we hope you will find both easy to read and informative. Let's take a closer look.
The economic data released in August showed continued growth despite the headlines. More jobs were added than expected, which was an encouraging sign that the labor market remains strong. We also saw improvements in service sector confidence and consumer confidence, which were both positive signs of potential future growth.
Despite the good news, significant risks remain. These include high levels of inflation, the Fed's plans for tighter monetary policy, and the uncertainty caused by geopolitical and health risks. Given those risks, we have left the overall risk level at a yellow light for now.
View a breakdown of the risks we're watching in this SlideShare.
Let us know what you think of the new format in the Comments section.
This post was co-authored by Sam Millette.