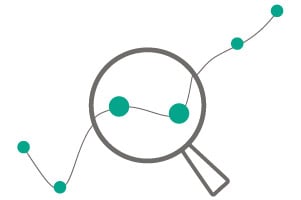 My colleague Sam Millette, manager, fixed income on Commonwealth's Investment Management and Research team, helped me put together this month's Economic Risk Factor Update. Thanks for the assist, Sam! Let's take a closer look.
The October reports showed continued economic growth. More jobs than expected were added, which was an encouraging sign that the labor market remains strong. Despite the continued growth during the month, high inflation levels, the Fed's plans for tighter monetary policy, and the uncertainty caused by geopolitical and health risks remain. We have left the overall risk level at a yellow light for now.
View a breakdown of the risks we're watching in this SlideShare.