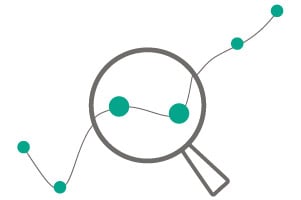 My colleague Sam Millette, director, fixed income on Commonwealth's Investment Management and Research team, helped me put together this month's Economic Risk Factor Update. Thanks for the assist, Sam! Let's take a closer look.
The June reports showed signs of continued economic growth. Hiring remained strong, marking 30 consecutive months of job growth. Additionally, service sector and consumer confidence both improved during the month. That said, the yield curve remained in red, and service sector and consumer confidence remained yellow.
Given the mixed results, we have left the overall risk level at yellow for now.
View a breakdown of the risks we're watching in this SlideShare.