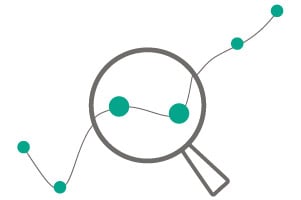 My colleague Sam Millette, manager, fixed income on Commonwealth's Investment Management and Research team, helped me put together this month's Economic Risk Factor Update. Thanks for the assist, Sam! Let's take a closer look.
The December reports showed signs of slowing economic growth to end the year. More jobs than expected were added in December; however, the 223,000 jobs that were added represented the lowest monthly increase since December 2020. Additionally, service sector confidence showed an unexpected decline during the month, which could point to slower growth ahead.
Despite the signs of slowing growth, slow growth is still growth. We have left the overall indicator at a yellow light for now, but further weakness in the months ahead could lead to a downgrade.
View a breakdown of the risks we're watching in this SlideShare.