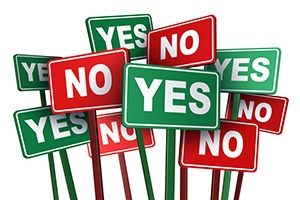 Today, I'd like to continue the discussion of yesterday's post on the need to understand what is happening elsewhere in the world. So, let's take a contrarian look at Brexit and the recent elevation of Boris Johnson to the head of the British government.
Why should we care?
We should care because the exit of Britain from the European Union (i.e., Brexit) could be very disruptive to the world economy and, in particular, to the financial system. The near-exit of Greece in 2011, albeit under very different circumstances, almost generated a crisis. But Britain is a much larger and more consequential economy. If Britain blows up after Brexit, the damage to Europe and the world will be substantial. That damage would be even more considerable if Brexit were to happen without any transition agreement in place—something Boris Johnson has said could happen. The prospect of a major disruption is both real and imminent given the October 31 deadline. That possibility is why we care.
So far, most of the coverage has focused on the risks, especially the prospect of a hard Brexit without an agreement. Johnson's failure has been pretty much assumed. In fact, the discussion has focused on just how he will fail and how best to navigate the aftermath. That failure is certainly quite possible and even likely. But what if he manages to get it right?
A committed Brexiteer
Johnson comes into office with certain advantages. Politically, he now controls the Conservative Party and is backed by its hard Brexit wing. Any other candidate would be much worse from the perspective of party members, so they have nowhere else to go. He can count on their support much more solidly than his predecessor, Theresa May. This backing gives him more political flexibility to cut and sell a deal that she could not, and perhaps no one else could. Here, the example of Richard Nixon opening up relations with Red China comes to mind. No one else but a committed anti-Communist could have sold it in the U.S. Perhaps no one other than a committed Brexiteer can deliver a smooth Brexit.
Ideologically flexible
He also seems to have ideological flexibility, as he appears to be unencumbered by strong convictions on the issue. Johnson's past stances on Brexit have varied, and his strong support is a fairly new development. He may be more willing to cut a deal that doesn't fulfill the desires of those who wish to cut all ties, if that is what it takes to avoid a hard Brexit.
Personal incentive
Finally, he is in a tough spot. His options are to cut a deal that allows a negotiated Brexit, put through a hard Brexit with all the risks, or face a general election—with the prospect of being the shortest-serving prime minister in British history. Any politician, faced with the choice of cutting a deal or facing the real possibility of crisis and ignominy, is going to try to cut a deal.
In other words, Johnson has the ideological flexibility to cut a deal, the political leverage to put it through, and an extreme personal incentive. He will be working to do just that.
What about the Europeans?
Whether he can succeed, of course, depends on the Europeans. Here again, the perceptions are not good. They too, however, have an incentive to avoid a hard Brexit, although it's not nearly as large as Johnson's personal incentive. Fortunately for him, though, they don't need much. By making some tweaks to the existing deal on the table, it seems quite possible that Johnson will be able to push it through, to everyone's relief.
The big factor also working in favor of a deal was well said by another Johnson, Samuel, which is that the prospect of hanging concentrates a man's mind wonderfully. Both sides now have another hard deadline, which will force real negotiations. This time, though, the British side may actually be able to commit and deliver.
Will self-interest prevail?
Make no mistake, the risks are real. But in the end, self-interest is still likely to prevail and end in a deal. Here in the U.S., we are seeing the same story in the form of the debt ceiling. That deal is not done, but the prospects are better than most had assumed. The same scenario is likely true for Brexit.