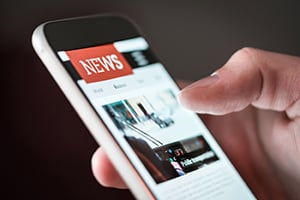 This week's post is pretty much like last week's post. In fact, I could quote it almost verbatim but won't, because we do have some more information.
The big item this week remains the debt ceiling. The bad news is that we don't have a deal. The good news is that the process continues. Many of the positive signs—legislative planning, complaints from both sides, and the Fed making noises about continuing to raise rates—are still in play, even more so than last week. Let's take a closer look.
Planning for a Deal
There are a few reasons these are positive signs. First, that planning means responsible people expect to have a deal to pass and are planning for that. Second, congresspeople from both sides are starting to make noises about how they would rather default than have a bad deal, which is likely a sign they do expect a deal to be cut. Third, members of the Fed, who hopefully are well informed about the state of play with the debt ceiling, have started to publicly raise the possibility of more rate increases. If they really anticipated a debt ceiling issue, those comments would likely have been put on hold. In other words, many of the most informed people are acting like a deal will be cut. That is a good sign.
Treasury Making Moves
The other good news this week is that the Treasury is planning for not getting a deal and has been reportedly looking for payments that can be deferred. This matters because any potential default is largely a matter of timing (a cash flow issue, in other words), and the critical time period is June 1–15. On the 15th, more tax revenues come in. Until then, there are no interest payments due. So, if the Treasury can keep the balls in the air for another couple of weeks—and it looks like it can—then the deadline shifts into July. So, even if we do not get a deal in the next week, default remains unlikely, and there are still options that don't involve platinum coins.
And that is what really mattered this week. The debt ceiling confrontation continues, but so too does the search for a deal or some other solution. There are options being explored. Progress has been slow, but it continues. Real risks remain, of course. But as of this week, so far, so good.
A Day of Remembrance
One final point. With all the political noise out there, we should remember that we are one country, and many have given everything to protect that. As we start Memorial Day weekend, please give a thought and send a prayer for those who have given their lives while in service to the United States. We owe them more than can ever be repaid.