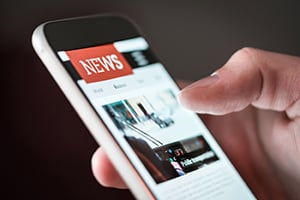 It's been a quiet week, so this will be a short post. You're welcome.
Some Surprises
The only real economic news was that consumer sentiment pulled back in the Michigan survey, which was a bit of a surprise but consistent with everything else happening. The only real market surprise was a very weak auction of long-term Treasury securities, which briefly pushed interest rates up. But, at the end of the week, the 10-year Treasury yield was about where it started, and the stock market (as I write this) was actually up a bit.
What's the takeaway? Despite some bouncing around in both rates and the market, there is some resilience to both the economy and markets right now. Make no mistake, the auction was a real surprise and shook markets that day—but we seem to be recovering. Similarly, the pullback in confidence could have shaken markets—but didn't. This week continues to point to slowing and pullbacks in multiple areas, but not by enough to change the fundamentals or to do more than rattle markets for a single day.
Signs of Resilience
The ability of the markets to weather bad news—based on the continued growth of the economy—is another sign that while there are real risks out there, some of which we saw this week, the overall picture is still pretty solid. And that's a good place to be as we enter the weekend.
Have a great one!