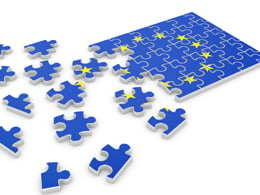 I'm currently reading Thinking, Fast and Slow by Daniel Kahneman—a great book on how we make decisions, and how we can learn to make better ones. Its assertions are shocking, and even insulting, but they're all the more useful for it. (Look for a full review here soon.)
One of Kahneman's points is how bad we are at remembering what we thought at a given time—and how we tend, in retrospect, to think we were much more prescient than we actually were. Only by returning to thoughts you wrote down at the time, and comparing them with what really happened, can you identify your mistakes and learn from them.
Thus inspired, I spent some time this weekend in the wayback machine, revisiting my old notes and writings from several years ago—in the aftermath of the financial crisis but before the financial markets had recovered strongly.
Don't bet against a determined government
How did what I thought at the time stack up with what actually happened? My biggest mistake was to underestimate the willingness of government institutions, including the Federal Reserve, to intervene.
Simply put, the government wasn't going to let the economy collapse; rather, it was going to do anything—repeat, anything—to make sure that didn't happen, legal or not. To be sure, this wasn't a guarantee of success, but I didn't give sufficient credence to the government's determination, and I overestimated its chances of failure.
Back to the present . . .
The same dynamic is now playing out in Japan, where we just saw the central bank raise the ante on its quantitative easing program, and in China, where the government continues to stimulate to keep the economy moving.
Several years ago, I might have said that they can't keep this up forever (and they can't). Now, though, I'm much more aware that they may do far more than anyone thinks possible, if necessary. Just because I can't see what their next steps are doesn't mean they won't come up with something. Failure is a bad bet right now.
You might say the same for Europe, but there I have my doubts. Unlike the U.S., Japan, or China, Europe doesn't have unified institutions and a single political sphere. The European Central Bank is deeply split on the possibility of quantitative easing, and so it does far less than is needed. Germany and France, the two major powers, can't even agree on the base assumptions for an economic policy.
Essentially, Europe simply cannot do what the U.S. did and Japan and China are doing; it's politically impossible, both at the national level and, more important, at the level of actual voters.
And in another five years?
Looking back at my notes from today five years in the future, I suspect that China and Japan will have weathered the storm—though no doubt with quite a bit of collateral damage. I'm less hopeful about the eurozone. Although concentrated action could probably preserve it, the unity of purpose necessary to catalyze such measures simply isn't there.