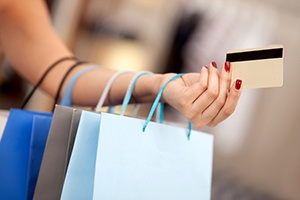 One of the consistent narratives that has been playing out in the investing world is the death of retail. With Amazon and other online retailers continuing to grow and take market share, the world of brick and mortar has been said to be dying a slow and largely well-deserved death. Sears is the poster child here, with the once dominant retailer collapsing. (In that case, however, Amazon doesn't seem to be the primary cause.) Other retailers have also taken hit after hit, and their stock prices have generally trended down. This trend is seen as something new and different—and something to worry about. The death of retail!
The trend is real, but it isn't new. Or, more precisely, it is something we have seen before. It is really just the next generation of retail change. Retail is evolving, not dying, as it has always done.
The evolution of retail
The last evolution was led by Wal-Mart, which swept through the country on the mantra of "always low prices." Its low prices, large stores with wide selections, and locations in smaller towns and cities underserved by the main department store chains made it the Amazon of its day. It also used those attributes to drain the customers and the life from downtown shopping districts, destroying the retailers there. Then, Wal-Mart did what Amazon is doing now: destroyed the existing retail model. Since then, the dynamic of many of those downtown districts has been reinvented, with stores and businesses built around services rather than goods. If you can't compete on price or selection, you have to compete on something else—that is, service.
The iteration before that was led by Sears itself, with its mail-order catalog business. Between the ability to order via mail and the large stores with expansive selections and lower prices, Sears took over the American retail industry. Sears was the Amazon of its day, using the mail instead of the internet and offering an unparalleled product selection for its time. It destroyed many of the small-town general stores, since consumers could buy things from Sears instead, cheaper and with more selection.
The evolution before that was when the first department stores took multiple product categories and put them under one roof. At one point, there were a couple of department stores in any reasonably sized city. It wasn't just about selection, though. The department stores took those items and showed buyers how they could be used, combining service with selection. The department stores killed the individual product stores.
We see these shifts in the retail business over and over again. All have dealt with the split in retail between price, selection, and service. In each case, someone came up with a better way to address at least two of the three factors. These areas are the source of the recent retail stress, in that Amazon established a high hurdle for both price and selection, which many existing retailers could not meet. When companies were substandard on those two compared with Amazon and were unprepared to step up the service to offset that lack, they had nowhere to go. These are the companies that have been failing.
We've been here before
There are other companies, though, that have been able to roughly match Amazon on selection and price—and set the bar much higher on service. Once again, retail is being reinvented, for the third or fourth time.
We can see this reinvention in the most recent earnings reports and stock performance. Some companies (e.g., Target and Wal-Mart) have done very well by reinventing. Others are not doing as well, as they struggle to find a match that works for their customers and business model. In other words, the retail apocalypse is just the ordinary evolution of business playing out again—to the ultimate benefit of the consumer.
Retail is neither dead nor dying. It is just changing, like any other business. As investors, we need to keep an eye on that change, as well as what it means for our companies.