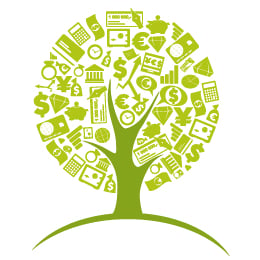 I have mixed feelings about the Aereo decision.
If you haven't heard, the Supreme Court ruled this week that Aereo—a company that uses multiple small antennas to capture TV broadcasts, which it then streams to subscribers over the web—violated copyright law.
The TV networks claimed that Aereo owed them a retransmission fee, just as the cable companies do. Aereo argued that, since it had an antenna for each user, its retransmission was fair use, just as an average household can use an antenna to watch broadcast TV.
On one hand, the company's strategy is unquestionably a technological hack to monetize someone else's content. On the other, by limiting an antenna owner's ability to watch and use content, the decision casts a shadow over the future of free broadcast TV.
The real issue
As I see it, the broader question here is how content creators get paid.
The web revolves around access to information—without, in many cases, any payment. This has threatened the profitability of traditional media, which provides much of the Internet's foundational content. Without content from newspapers, magazines, and TV shows, what would the online landscape look like?
Why I don't mind paying for content
Content creation is hard. (Trust me, my daily posts are a lot of work.) In-depth reporting is far more expensive, both in terms of time and resources.
The web response, of course, is YouTube, or Wikipedia, or other user-generated content. The Huffington Post, for example, relies largely on bloggers and other free content generators. Much of this content is excellent—but in general, it remains true that you get what you pay for. No web-based publication has replaced, or is likely to replace, the Wall Street Journal, the New York Times, or the Economist, to name but a few. (Not surprisingly, these are three of the entities that work hardest and most successfully to charge users.)
I like free stuff as much as the next guy, but at the end of the day, I'm glad these publications are charging and using the money to create new, useful content. I pay my subscription fees cheerfully—more cheerfully than my cable bill, anyway—knowing that I'm getting real value.
Stripping away the layers
When it comes to content, a clear delineation is emerging: fluff will be free to users, supported by advertising; valuable content will require a subscription.
Economic progress always involves stripping away layers that don't add value, and cable companies are under threat for precisely this reason. Even the TV networks may turn out to be just another layer, as programs are increasingly created by Netflix, Amazon, and others.
Looking at the Aereo decision through this lens, eliminating another middleman is no real loss to consumers.