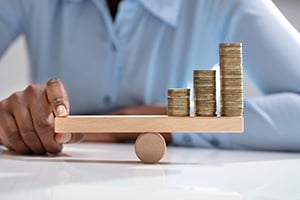 This will be another short post as I am giving a talk this morning on . . . wait for it . . . inflation! The whole thesis of the talk is that inflation is going to roll over shortly, for a bunch of reasons that I will describe in future posts. Or so I hope, anyway.
So, this morning's softer inflation data was very good news—for me personally as well as for the economy—because that argument looks to be playing out.
Reading the Signals
At the top line, inflation dropped across the board on a year-to-year basis, coming in below expectations. On a month-to-month basis, we saw either stability or declines. Looking at the individual components, we saw continued moderation in the most damaging areas, energy and food. Goods prices actually showed disinflation, and some of the weirder components (health insurance, in particular) did the same. Even housing, the remaining main inflation contributor, pulled back a bit. The improvement in the numbers was widespread, and that is a good signal inflation will continue to decline.
You can't make too much of one month's data. But the breadth of the improvement, combined with the reopening of many markets and sources of supply, suggests that recent inflation has been a result of shocks to the system, rather than a longer-term change in trend. As such, and as the shocks subside, we should see inflation continue to trend down.
A Win for Economy and Markets
That is certainly what markets seem to be seeing, as the yield on the 10-year U.S. Treasury has pulled back substantially, and stocks have bounced. Again, you can't make too much of one data point, but at least the inevitability of indefinite high inflation seems to be coming into question. That is a win for both the economy and the markets. And, of course, for me, as I don't have time to rewrite my talk.