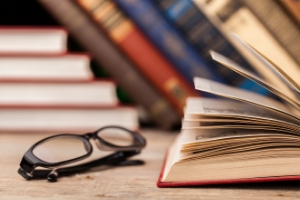 Today's post will be short, as tomorrow is a holiday leading into a long weekend—and next week is vacation! I have to admit, I am ready to get out of the office for a week. As much as I love Commonwealth and Massachusetts, a warm week at the beach isn't bad either. Add in a chance to see my parents for Easter, and I'm very glad to be heading out.
It also seems like a good time to take a week off professionally, although I may regret saying that sometime in the next 10 days. Covid-19 is edging back up, but very slowly; inflation is high, but the reports are out for the month and seem to be priced into the markets; and the current war in Ukraine seems to be more or less in a stalemate. And while something could blow up, all I hear is ticking at the moment and not an actual explosion. So, let's take it while we can.
It's also a good week to let some of my colleagues weigh in on how they see the world and share their wise recommendations. We have remarkably smart people here at Commonwealth, and you will get to hear from some of them next week. One of the pleasures of working here is the people, and I'm always excited to share their perspectives with you, the readers.
I hope you have a great long weekend, and I will talk with you again soon. Stay safe!