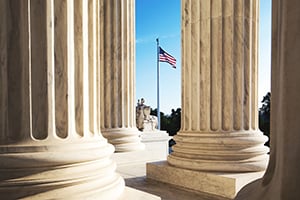 With the Mueller report scheduled to be released later today (as of this writing), preceded by the press conference with the attorney general this morning, the newspapers are on high alert. This report is being billed as a potential constitutional crisis and, if it doesn't approach that level (as it almost certainly will not), as the beginning of the next round of political wars. Both sides have already started dialing up the rhetoric, without even really seeing what is in the report itself. So it goes.
The possible outcomes
Let's take a step back and game out the possible outcomes. At one extreme, the report may completely exonerate the president and his administration. This is the outcome the president has already presented. On the other extreme, the report could present incontrovertible evidence of collusion amounting to treason, whether deliberate or inadvertent. In both cases, the course forward would be quite clear—but we are very unlikely to get anything that clear cut.
Instead, expect shades of gray that both sides will interpret to their own advantage and use to press their respective agendas. In other words, look for a continuation of exactly where we are right now and where we have been for some time. If we get a clear answer, we can move forward, which will mean less uncertainty. If we don't (and we won't), we will continue at the present level of uncertainty.
As a citizen, of course, I am paying attention. As an economist and investor? Not so much. When you consider the effect on my areas of focus here, you can see that one outcome—clarity—would actually be a positive either way. But the much more likely outcome—continued political warfare—actually doesn't change anything much. People will not buy less and businesses will not cut their spending or investment because the two parties continue to yell at each other. Similarly, corporate revenues and earnings won't take a hit because of that discord.
Markets on alert
There is no doubt we might see some short-term reactions here. Indeed, this morning the markets seemed to be cautious, waiting for the news. Once that news comes out, though, I expect the markets to settle down and resume following the economic trends, which are still reasonably positive. We've seen this movie before of course, and here we are approaching new highs once more. Economics wins over politics on a regular basis.
The real impact of the report will be if it has enough damaging information to actually affect consumer or business confidence, for example, by being disturbing enough to start disrupting the administration's support in the Republican Party. This shift would take the political wars to a new level and could represent a longer-term market disruption. Even if this happens, however, it would take time to become apparent. This potential damage is something we need to keep an eye on, primarily through the consumer and business confidence numbers, but will likely take weeks or months to show up, if it ever does.
Same story, different iteration
As usual, the message here is pay attention but, as an investor, don't worry. The story around most of the recent pullbacks has been about political headlines—the government shutdown, Brexit, and so forth—rattling the markets for a bit and then passing. The Mueller report is very likely just the latest iteration. Keep calm and carry on.