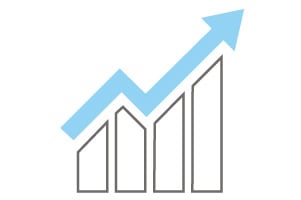 My colleague Sam Millette, manager, fixed income on Commonwealth's Investment Management and Research team, helped me put together this month's Market Risk Update. Thanks for the assist, Sam! Let's take a closer look.
Equity markets fell again in September, which wiped out gains from earlier in the quarter. The S&P 500 lost 9.21 percent during the month, while the Dow Jones Industrial Average dropped 8.76 percent. The Nasdaq Composite saw the largest decline, as the technology-heavy index was down 10.44 percent in September. The equity market sell-off was caused by rising interest rates due to concerns about tighter monetary policy from the Fed.
At this point, the risks remain high, and markets may see further losses before we get back to setting new highs. Given that many of the indicators we track in this update remain red, we have kept the overall market risk level at a red light for now.
View a breakdown of the risks we're watching in this SlideShare.