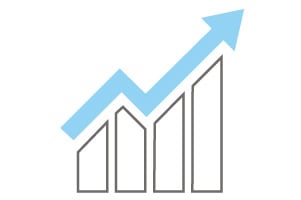 My colleague Sam Millette, manager, fixed income on Commonwealth's Investment Management and Research team, helped me put together this month's Market Risk Update. Thanks for the assist, Sam! Let's take a closer look.
Equity markets showed signs of improvement in October, which helped partially offset the losses from September. The S&P 500 gained 8.1 percent, while the Nasdaq Composite saw a 3.94 percent gain. The Dow Jones Industrial Average had the best month of the three major indices, rising 14.07 percent in October.
While these results were encouraging, all three indices remain in the red for the year. We've kept the overall market risk level at a red light for now.
View a breakdown of the risks we're watching in this SlideShare.