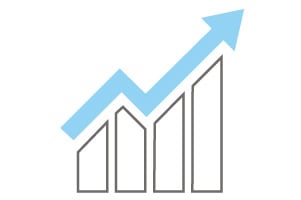 My colleague Sam Millette, director, fixed income on Commonwealth's Investment Management and Research team, helped me put together this month's Market Risk Update. Thanks for the assist, Sam! Let's take a closer look.
February was a challenging month for equity investors, as a late-month sell-off brought all three major U.S. indices into red territory for the month. The S&P 500 lost 2.44 percent in February, while the Dow Jones Industrial Average dropped 3.94 percent. The Nasdaq Composite held up the best, but even this technology-heavy index lost 1.01 percent in February. Additionally, rising bond yields pressured equity valuations and performance during the month.
Given that many of the indicators we track in this update remain in red or yellow territory, we have left the overall market risk level at red for now.
View a breakdown of the risks we're watching in this SlideShare.