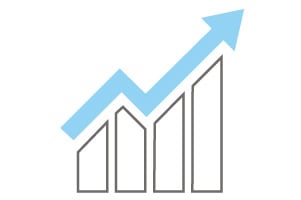 My colleague Sam Millette, manager, fixed income on Commonwealth's Investment Management and Research team, helped me put together this month's Market Risk Update. Thanks for the assist, Sam! Let's take a closer look.
Equity markets sold off in December, capping off a turbulent year for investors. The S&P 500 lost 5.76 percent during the month, while the Dow Jones Industrial Average experienced a 4.09 percent drop. The Nasdaq Composite fell 8.67 percent in December. All three indices ended the year with double-digit losses, with the technology-heavy Nasdaq suffering from the largest declines.
Given the uncertainty surrounding inflation and concerns about slowing growth, we have kept the overall market risk level at a red light for now.
View a breakdown of the risks we're watching in this SlideShare.