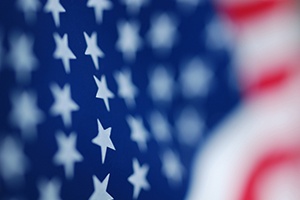 As we head into the Memorial Day weekend, I would like to take a moment to honor members of the U.S. military for their service and their sacrifice. I wrote the following post in 2015, although the sentiment remains true today.
"In Flanders fields the poppies blow / Between the crosses, row on row . . ." — John McCrae
I was in London late last year and had the chance to see the poppy exhibition at the Tower of London. A red ceramic poppy stood for every one of 888,246 soldiers of the British Commonwealth who died in World War I, filling the fields around the Tower.
There were large crowds, as people gathered to remember the dead. It was hard to hold back tears, and many didn't even try. If you walk along the Thames, you will see World War II memorials, many with fresh wreaths on them. The British remember.
Here in America, this is the start of Memorial Day weekend, the weekend we go to the beach and barbecue, the weekend that marks the beginning of summer.
It should also be the weekend we remember and honor all those, living and dead, who served the United States in its wars.
A time to look back in gratitude
America is a forward-looking nation. The past is gone; what matters is what's next. This is the spirit that has made us, and kept us, great. But one day on one weekend each year is not too much to spend remembering those who made the ultimate sacrifice so that we can go to the beach and barbecue.
It has been some time since I touched on gratitudes. As I've written before, gratitude has been shown to be one of the foundations of a happy life. Every day, I write down at least three things for which I am grateful.
This weekend, that list will include the freedoms, the prosperity, and the privileges I enjoy as a citizen of the United States of America—all due to the sacrifices of those who went before.
My family and I are indeed off to the beach, to play and, yes, to barbecue. We will, however, be taking some time to remember and to thank those who made our current lives possible.
Have a great weekend.