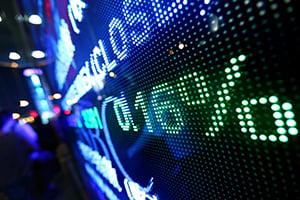 So much for sell in May and go away. The S&P 500 has hit another all-time high and is on track for the best June in more than 60 years (since 1955). New public offerings have exploded, with Beyond Meat and Slack the most recent wunderkinder. Companies are racing to go to the market. They know that with valuations at all-time highs and the risks rising, now is the time to sell at the best price they will likely get.
Back to 1999 (again)
In many respects, this scenario sounds like 1999. For example, the June return was last even close to this good in 1999. The last time we had a similar rush of IPOs from speculative companies was about that same time. I could point to other similarities as well.
Mind you, I made this comparison three years ago as well. At the time, I laid out the similarities, both economic and market, between then and 1998. I added, however (since I have been doing this a long time), that the comparison held unless something good happened. And it did. Between the tax reform and the increased government spending of 2016–2017, the economy got a huge bump, which bought us another two years of growth. Which brings us to today.
If we are indeed seeing a potential end to the cycle—unless, of course, something happens—then the comparison with 1999 would hold, economically. As you know, I think we still have several quarters of growth to go. Even so, that potential growth certainly doesn't rule out 1999. In fact, it reinforces it.
The final signal
From a market perspective, however, what has arguably been missing to make the comparison complete is a melt-up, as investor expectations get out of hand, leading them to bid up prices regardless. We saw this situation with stocks in 1999 and with houses in 2007. So far, though, we haven't really seen a melt-up this time around. Many clients and advisors believe that a melt-up is needed as the final signal before markets really start correcting.
They may be right. Certainly, that has been the case for most of the corrections in recent decades. So, let's add this signal to what we need to watch for. And, with the best June in more than 60 years underway, it makes sense to ask whether this could be it.
Could this be it?
It's not just the stock market. The bond market, with rates dropping suddenly and sharply, could be viewed as in a melt-up. Similarly, investors are now chasing houses and bidding up prices in many markets, as outlined in several articles I have seen recently. Plus, housing prices are now well above 2007 levels. In other words, even as the stock market starts to rise sharply, we see similar behavior across multiple other asset classes.
What makes this melt-up different, though, is the fact that it is being led as much by fear as by greed. Cash has actually been moving out of the stock market, with outflows over the past 12 months at a record high (according to SunTrust). The sectors leading the way include defensive plays like real estate and utilities. It really is, in some respects anyway, different this time.
Let the good times roll?
It still is starting to look like a melt-up, though, and this is something to keep in mind as we enjoy the gains. For all the worries out there, the markets' continued rallying suggests a widening disconnect between what investors are pricing in and the most likely course of events. Markets are now assuming multiple rate cuts, continued economic growth, a trade deal, a smooth resolution of the pending debt ceiling debate, and so on. That's a lot of good news priced in. If it all comes true, it might justify the melt-up. In other words, markets are expecting something good to happen.
But it might not.