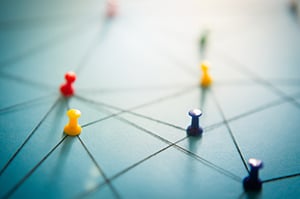 After a tough December, the markets rallied in January. Fears about inflation faded, and hopes that the Fed would hike rates more slowly—or even start cutting them—dominated markets as signs of economic weakness appeared. But this bad economic news was good news, as long-term rates pulled back, supporting financial markets.
Looking Back
Stock markets. For the actual numbers, U.S. stock markets gained substantially for the month, ranging between a 2.93 percent gain for the Dow and a 10.72 percent gain for the Nasdaq, with the S&P 500 in the middle with a gain of 6.28 percent. International markets also did well, with both developed and emerging markets up around 8 percent. Even fixed income had a strong start to the year, with the Bloomberg U.S. Aggregate Bond Index up 3.08 percent.
Interest rates. The reason for the universal gains was a pullback in interest rates. With inflation starting to pull back, and with the headline CPI figure coming in negative for the month, markets started to price in slower rate increases from the Fed. This took the yield on the 10-year U.S. Treasury note from 3.88 percent to 3.52 percent during January—a significant drop. Lower interest rates typically mean higher stock and bond values, and that is just what we saw. Looking back, lower rates appeared reasonable. In fact, the Fed increased rates only 25 bps, instead of the recent, typical level of 50 bps, at its last meeting.
The economy. While financial markets did well last month, the economy continued to show signs of weakness. Consumer spending slowed for the second month in a row at the end of last year. Business sentiment ticked down to recessionary levels, even as housing continued to suffer from higher mortgage rates. Looking back, it appeared that the Fed's rate increases were indeed slowing the economy, and a recession looked likely in the next couple of months.
Looking Ahead
Job growth. February's data, however, changed the outlook that supported markets last month. Job growth came in well above expectations, and business sentiment bounced back into positive territory for the service sector. Any recession looks less likely now, especially in the short term, which is good news for the economy. But it will be a headwind for financial markets.
While it appears that inflation will keep dropping, the shockingly strong jobs report at the start of February put the Fed back on edge, and it will likely push rates higher than we thought. This will be a headwind for markets this month, as the decline in rates may pause or even reverse.
Earnings and valuations. Even if rates reverse, there may be some good news. With the economy looking somewhat less weak, earnings may do better than expected. While the current data shows that they are beating expectations, it is by much less than usual. With a stronger economy, those beats may increase.
While earnings are likely to do better against expectations, valuations are likely to adjust down if rates rise again. We should get more color on this as Fed officials continue to comment and as the inflation data evolves. Looking forward, markets may face more headwinds and will likely not do as well as they did in January.
In the short term, the economy appears to be improving, but markets may struggle as the Fed continues to prioritize bringing inflation down. February is likely to be tougher for markets than January was. At the same time, as we look a bit further forward, a strong January has historically been a positive sign for the year as a whole. We can reasonably expect more volatility in the short term, but the longer-term picture remains more positive.
Political and international risks. Beyond the economic and policy angles, February faces challenges from politics. The federal debt ceiling was hit again in January, and the Treasury is now using extraordinary measures to pay the bills. While this will be resolved, it will likely be at the last minute (as it has been before). Until then, the rising uncertainty will also weigh on markets. With the Ukraine war underway and China's Covid-19 reopening still uncertain, there are multiple risks that will also act as market headwinds this month.
The Bottom Line
Looking back, January had bad economic news but good market results. February may well be the reverse. Even if it is, the prospects for the rest of the year continue to look good. And that is the bottom line here. While we do have headwinds, the strong January reflected real improvements in multiple areas. Looking forward, we should see the same kind of economic resilience over time as those improvements continue.