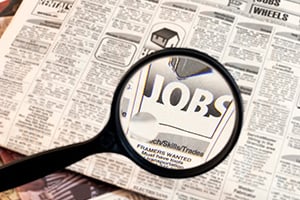 We have had a lot of good economic news recently, including the significant bounce in consumer confidence reported by the Conference Board. Consumer confidence rose by more than 20 percent last month, to the highest level since September, before the third wave. According to that increase, people are feeling much better about the economy and their place in it.
This is good news, and in many respects, the economy seems to be turning the corner. There has been one big missing piece, however—jobs. Job growth has been very low for the past several months. For things to really get going, we need to see much faster job growth. This week, we should find out whether that is starting to happen.
Jobs Report Expectations
The jobs report, which will come out Friday, is expected to say faster growth is starting to happen. Job growth is expected to rise from 379,000 last month to 600,000, the highest level in the past five months. Total labor demand is expected to grow even more, as the average work week rises from 34.6 hours to 34.7 hours, which is a bigger deal than it sounds. The unemployment rate is also expected to improve, dropping from 6.2 percent to 6 percent. This is anticipated to be a very good jobs report.
More, those expectations seem to be well founded. The ADP employment report, released today, showed gains of 517,000, up from 117,000. If the official report shows a similar increase, we could see even more growth than expected. Job openings are now within 2 percent of where they were last February, before the pandemic. An even better indicator of employee confidence, quit rates, are also back to pre-pandemic levels, driven by confidence that finding a new job won't be hard. Indeed, the "jobs hard to get" question in that consumer confidence survey hit a new low since the start of the pandemic, dropping back to about where it was in 2017.
Reopening a Driver
This improvement is, of course, being driven by the reopening of the country. As states continue to reopen and as vaccinations spread more widely, job growth may well accelerate further. We are still 9.5 million jobs below pre-pandemic levels, so there is substantial room for growth, and unemployment levels are still high enough to provide willing workers. Reopening will keep pulling workers back.
Interestingly, when you look at the data, job growth is not just about reopening. Last month's official figures showed substantial growth in leisure and hospitality but also widespread growth in other sectors. This month's ADP report showed the same, with strong gains in hospitality but also outsized gains in trade transport and utilities, professional and business services, and education and health. This is a bigger story than waiters going back to work, as it is not just the restaurants reopening and hiring, but everything—and that is a very positive sign for the next several months.
A Positive Surprise?
Mind you, the jobs market is not out of the woods yet. Millions of people are still out of work, and the process could be short-circuited by bad medical news. The trends now look to have changed, however. And as vaccinations continue, the risk will continue to drop.
Looking at the pending jobs report, the risks seem mainly to be on the upside rather than the downside. Widespread reopening, rising confidence and spending, and improving weather should all combine to push hiring up. After several months of disappointments, a positive surprise looks likely. Spring has been coming for several months now. Hopefully, this Friday's jobs report will show that it is finally here.