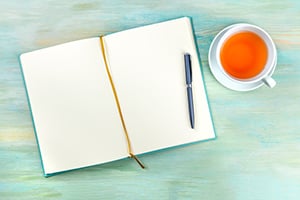 Today will not be the usual economic content, as I am out of the office for my mother's memorial service. She passed away almost a month ago, suddenly from a stroke, after fighting Parkinson's disease for several years. My dad and my family are doing well, all things considered, but today will be a hard one.
I have copied below the eulogy I prepared as a tribute to her. She was a remarkable woman in all ways, and I am only now starting to fully appreciate everything she gave to us. Hug your loved ones when you get home tonight.
We all come to death eventually, but few of us leave behind a life as well lived as my mother did. She showed us, in quiet ways, what it was to succeed, to have a good life.
What I will remember about my mother is only a fragment of who she was, but each fragment points to a whole. The strength of kindness, the quiet joy of family. The steady work with her hands that made a home. Rabbit birthday cakes shaped from simple round cakes, delighting me on my birthday. Handsewn stockings and Christmas decorations. An afghan I took to college and still treasure. The only mother that my friends considered to be their friend as well. Never any pressure, but always love and acceptance. A steady and strong, kind and loving rock we could all build our lives around. A successful professional, administrator, and leader who spent her whole life making the world better in ways big and small.
The best of everything I am came from her and my father. My looks—she would say there was no denying me as her son, and even now looking at photos of her I can see myself there. My interests, both professional—she wanted to study economics but was excluded as a woman—and personal, as a reader and writer. My defining characteristics, of curiosity and desire to help people, came from her. If I have accomplished anything in my life, it is because of the foundation she and my dad gave us.
This sounds like it is about me, but it isn't. It is about what my mother accomplished in her life, and what she left behind. Personally, she was a loving wife and mother. That is how I knew her, and how I honor her memory, through the gifts she gave to us during her life. Our lives are a tribute to her accomplishments, and I can give no greater honor than to thank her for that. Professionally, I never knew her as well as I wish I had, but again looking at my life now I see that everything I have accomplished is based on the lessons she and my father taught me.
"Death be not proud"—I will use the quote, knowing she was a poet herself, compared with Edna St. Vincent Millay. Death has taken her life, but it cannot take her legacy, or the gratitude of those she helped. I mourn our loss, but I will stand grateful for the rest of my life for how much she loved us, how much she shaped us, and how as I stand here today how proud I am that I can say she was my mother.
Her death leaves a hole in my heart that I will spend the rest of my life filling. I will fill it with the lessons she lived every day. Simple kindness. Simple acceptance. Steady application at making a loving marriage and a loving home. The best way I can honor her memory is to do my best to live up to her example. And that I pledge to do.
Thank you, Mom, for everything you have given me. Thank you, Mom, for living a life that makes saying goodbye so hard. And thank you, Mom, for, as always, showing the way forward.
Death is the place where words fail, leaving us only with prayer, and the simplest prayer of all is simply thank you. Thank you, Mom. Thank you for your life, and for all the lives you touched. Your memory is, and always will be, a blessing.