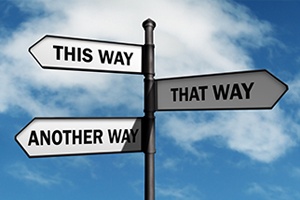 From a financial markets perspective, last month was a good one. U.S. markets were up between 3 percent and 4 percent, developed international markets were up 2 percent to 3 percent, and even emerging markets managed to notch a small gain. Overall, February was another step forward from the decline at the end of last year, suggesting markets have regained their footing.
A look back
Weak economic data. This bounce back occurred despite persistent weakness in the economic data. Both consumer and business confidence took a knock, and housing and retail sales came in very weak. On top of this poor data, analyst expectations for corporate earnings came down at the fastest rate since 2016. There was rising concern that a recession was a real possibility for the first time in a decade.
Some worries subside. What drove the market recovery—and, increasingly, a recovery in the economic data—was the agreement at the end of January to end the government shutdown. With that uncertainty removed, consumer and business confidence started to recover. February also showed progress on other areas of political worry, with reported progress on the China trade talks and the likelihood of a Brexit deal or postponement. Politics, which looked likely to derail the economy in January, moved back to the sidelines in February.
And the data responded. Consumer confidence bounced significantly in the March release, while hiring remained strong throughout. Earnings expectations are still below where they were but seem to have stabilized. Even the housing market has shown some signs of perking up.
February was the month when political worries stepped back and the economy, freed from those shadows, may have started to pick back up after a short slowdown. Financial markets are simply reflecting that increased confidence and expectation for the future.
A look ahead
Economic news improving. Looking to March, much will depend on whether that confidence continues to be justified. The jobs report is expected to be strong again, which should help, and business confidence has already come in fairly strong. With the economic news getting better, the question will be whether politics again becomes a worry point. Here, the news is mixed.
Politics remains a concern. Progress on the China trade deal has been promised for the past couple of months—and markets are starting to lose patience. Similarly, while the prospect of a shutdown seems to be off the table, Congress and the White House will face off over the debt ceiling this month, which could rekindle political worries. With the Democratic House teeing up White House investigations and the prospect of a Senate rejection of the administration's border emergency, we certainly could see politics start to shake markets again.
Prospects remain positive. That said, there are signs that the recent economic weakness may be passing, which should help cushion any uncertainty. Further, any political concerns are likely to fall within the bounds of what we have seen before. Given all of that, the prospects for March look positive.
One wild card in the deck
The only real wild card—and what I will be watching closely—will be the debt ceiling negotiations. These negotiations could hit both politics and economics, and the situation is politically complicated enough to drive another confrontation. Everything else looks constructive, but this is the one issue that could change things. We'll talk about how it plays out next month.