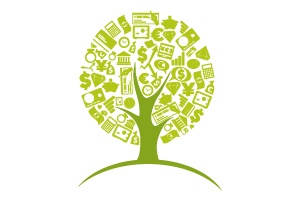 Now that the dust has settled a bit, and we have some (but not all, due to the shutdown) of the year-end data, let's take a look back at 2018. In many respects, it was a better year than it seemed.
Of course, the market drawdown at year-end certainly tainted most people's perceptions of the year as a whole. When you get three months of declines and end up very close to a bear market, you have to think it wasn't a very good year. In many respects, however, 2018 was actually a great year—at least economically speaking.
Employment
In 2018, more than 2.6 million jobs were created, the highest level since 2015. Annual job creation rose steadily throughout the year and even accelerated toward the end, which we have not seen since 2014. Although there have been stronger months during the recovery, this is one of the strongest years, which is unusual this far into a recovery.
All of those new jobs forced the unemployment rate down, to the lowest level since 1969. The same is true for the number of unemployment claims, in absolute terms. And when you look at unemployment claims as a percentage of the labor force, we reached all-time lows.
High employment also pushed up wage growth. After almost a decade of sluggish wage gains, wage growth rose to the highest level of this recovery and is approaching the boom levels of the mid-2000s and late 1990s.
Consumer and business confidence
Consumers responded to all of these new jobs as well. Consumer confidence rose to the second-highest level of all time in 2018 (after the year 2000). With consumers working and confident, spending growth also accelerated, again back to the levels of the mid-2000s. In turn, business confidence rose to the second-highest level of all time—actually above the dot-com boom levels but just shy of 2004 levels.
With all of this economic activity, growth for the economy as a whole looks to have increased to one of the highest levels of the recovery. We don't have the final data yet. But based on what we do know, this high level looks likely.
Market performance
From an economic and sentiment point of view, 2018 was not only a good year, it was a great one. It is important to keep that in mind when we look at the financial market performance. Here, too (for most the year ), performance was exceptional. All of that spending drove corporate earnings up. Earnings rose to all-time highs, juiced not only by strong spending but also by the tax cuts. In fact, growth actually accelerated through the year. Financial markets followed the money. In September, the S&P 500 was up more than 16 percent—a surprise to most investors—and looked likely to finish the year just as strong.
And then, of course, came the fourth quarter. Stock prices went from being up more than 16 percent to being down for the year. Which brings us to today.
What about 2019?
Looking back at 2018, we can make a couple of key points. First, we are unlikely to exceed its economic performance. Although we can expect continued growth, it will be hard to match what has just happened. So, some moderation will not be a bad sign—just a sign of a natural cooling.
Second, the market pullback at year-end was likely just a reaction to this realization: a pullback in confidence more than in fundamentals. As such, you could reasonably expect a bounce—and that is just what we have seen.
But the real message of 2018? The economy has considerable momentum behind it. Although we are likely to see a slowdown—and are, in many areas—it takes time for performance that strong to decay significantly. Proof of that is how well the economy weathered the many political storms throughout the year. Despite all the noise, the economy just kept chugging along. Signs are that it will continue to do so for much of 2019 as well.