Summer is coming, finally, and we have a nice day outside. Of course, summer means amusement parks and, as Jackson gets older, Dad taking him on rides. I miss the days of the rocket ships that went in gentle circles—now we are moving on to the teacups and the roller coasters that make you regret that hot dog you ate very much.
I am thinking of roller coasters in particular with respect to the market today. Over the past several months, there have been periods of volatility, but for sheer up and down on a daily basis, the past weeks have been bad.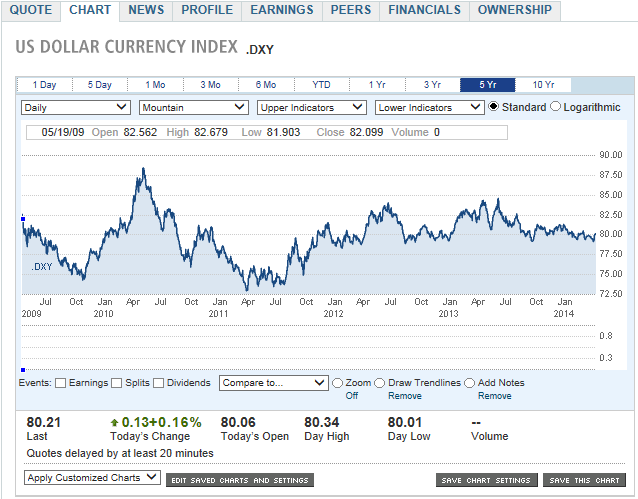 What does this mean? If you look at the general trend, the declines seem to be getting bigger while the advances are smaller. This is concerning. If you look at the bigger picture, where momentum stocks and the Nasdaq are getting hit hardest, this is also worrying, as these can serve as early warning indicators for the market as a whole.
The real question, though, is whether the market is headed higher or lower. If you look at the past couple of months, stocks have traded in a pretty narrow range, and every gain has been matched by a decline. Markets don't tend to stay stable for long, so a change is likely. The question is whether there is anything out there to push the market up, or whether that change will be a decline.
Earnings, given the terrible weather in the first quarter, are unlikely to be that positive catalyst. Similarly, international news is more likely to be negative than positive. Hard to see what could make investors want to dive back into the stock market.
This leaves us to head down the path of least resistance—which does not necessarily mean a big correction or a long one, mind you. While the Nasdaq is approaching a worrisome level, the S&P 500 and Dow remain well above levels of concern. This could well be a pause before a new advance. Even so, caution is even more appropriate now than it was a couple of days ago. Yesterday's bounce driven by (in my opinion) a misinterpretation of the Federal Reserve minutes has proven to be short-lived, like many others over the past couple of weeks.
While I am not yet worried about the markets, I do feel that the yellow light is getting brighter with each iteration of up and down. This has been a large one, and we should pay attention to the warning signal.