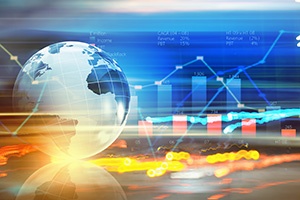 Sitting here in the U.S., Europe seems pretty far away. With everything that is going on with our government and the high-profile military risks (North Korea, anyone?), it would be easy to pass over the results from the German election. But I think that would be a mistake, as the outcome of this election reveals several important signs for the future.
Out with the old party, in with the new
The headline news is that Angela Merkel's party, the Christian Democrats, won the largest number of seats and will form the next government. This has been reported as a good thing, and indeed it is. Ms. Merkel has been a force for leadership and stability in both Europe and the world as a whole.
The problem? In the old government, Ms. Merkel's party and its partners had enough votes to essentially do what they wanted—which was largely what she wanted. She could lead because she had the power and votes to do so. Because of that, Germany could take a firm stand on, for example, Greece and ensure that necessary changes were made.
Now, though, Ms. Merkel will have to form a minority government. This means bringing in other parties and, of course, allowing them to have input on policies and offices. It will be significantly more difficult going forward than it has been, making leadership—especially with unpopular policies—much harder.
To make matters worse, a populist party, the Alternative for Germany (AfD), took seats in parliament for the first time. AfD is significantly more nationalist than other parties, which will complicate any negotiations with Europe, especially on matters that require sacrifice from Germany itself. Greek financial markets and the euro fell on the news, as both will be affected by the new German policy environment.
In the short term, there is even more uncertainty. Ms. Merkel and the other parties now have to negotiate what the new government will look like and who will be part of it. This could take months, during which Germany will essentially just be marking time on issues that really need immediate attention. Brexit is at the top of that list. Until we know what the government will look like, we don't know what policies Germany will pursue. We have some idea, sure, but we would have had a much better idea if the Christian Democrats had gotten a majority.
So, why should we care?
Our position in the world, not to mention our economy, benefits substantially from a politically stable and economically growing Europe. As investors, we also benefit from stability and growth, which the German election makes somewhat less likely. If you remember, the elections in France and Italy were significant risk points, with the rise of populist parties offering the potential for significant disruption in two of the most important countries in Europe. Well, it didn't happen in those two, but it did happen in Germany. As the largest economy and effective political leader of the continent, the rise of populism is an even bigger risk factor.
At the moment, though, it is just that—a risk. Ms. Merkel will certainly be taking the reasonable ideas from AfD and incorporating them into her platform. The AfD may peak and decline like populist parties in other European countries. With economic growth, populism itself may recede. All of this is certainly possible, indeed even likely. At the moment, though, populism has surprised by taking a significant share of seats in the parliament and will have to be dealt with.
The takeaway
For U.S. investors, the takeaway is that political risk in Europe remains very real. With the recovery in the European economies and the failure of the right in France, the assumption has been that everything would continue as before. We now know that is not the case in Germany, which means it is not the case for the continent as a whole. While present economic and market conditions are good, rising political issues could put that at risk. Just a week ago, we were not thinking along those lines. Now we have to.