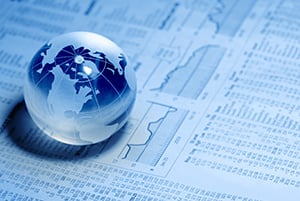 The celebrated "rainbow nation" of South Africa was recently rocked by the worst violence since the nation achieved democracy and ended apartheid in 1994. Many lost their lives, the economy was hit at a time when it was already reeling under the effects of the pandemic, and its capital markets grew nervous.
What happened in South Africa is unfortunate, unforgivable, and unforgettable. For investors, this violence highlights that political, social, and financial risks can be intertwined, especially for emerging markets. These risks need to be accounted for, and investors must be compensated for the higher risks taken when investing in countries with weak institutional capacity.
Protestors Take to the Streets
The protests in South Africa began on July 8, when former President Jacob Zuma began serving a 15-month prison sentence for contempt of court. Riots that began in Zuma's home province of KwaZulu-Natal (KZN) quickly spread to the urban centers of Johannesburg, Pretoria, Durban, and Pietermaritzburg. Major highways were blocked; trucks, warehouses, and factories were set on fire; and shopping malls and stores were ransacked of food, electronics, clothes, and liquor. The unrest lasted for a week, until 25,000 army troops were deployed.
Some hailed the protests as an insurrection, while others concluded that the extent of rioting exposed South Africa's underlying economic problems, including high rates of unemployment and poverty. Unemployment in South Africa is a staggering 32 percent, and it is above 64 percent for those younger than 35. More than half of the country's 60 million people live in poverty, and more than 20 percent face food insecurity. The country has the world's most liberal and modern constitution, yet it is one of the most unequal in the world. That inequality has increased since apartheid ended in 1994, according to the World Bank.
Human and Economic Costs
South Africa was already mired in a recession before the pandemic struck. And then the wave of violence swamped Gauteng and KZN, two provinces that account for more than half of South Africa's GDP and 45 percent of the country's population. The unrest wreaked more than $1 billion in damage, fanned the pandemic's lethal spread, and left more than 215 people killed and scores arrested. Key logistics arteries of the "Gateway to Africa" were shuttered. JP Morgan has estimated that the social upheaval will force South Africa's economy to contract by 3 percent in the third quarter and drag down full-year growth. This bodes ill for an economy embarking on a fragile recovery from the monumental 7 percent contraction of 2020.
Effects on Emerging Markets
South Africa's economy was already in recession, and this recent instability is expected to cause the economy to contract even further. Even as the dust settles, there's the prospect of further pain. The lesson to be learned for other countries, particularly emerging markets, is that social ructions can have a long economic tail. According to IMF's latest Global Peace Index, the number of riots, general strikes, and anti-government demonstrations around the world has increased by a staggering 244 percent in the past decade. Emerging countries with weak fundamentals and state institutions are expected to suffer the most when social discontent turns into unrest.
For South Africa and for other countries, public protests can also be an important expression of the need to change public policy. They may give ammunition to policymakers to respond and to craft policies aimed at more inclusive prosperity.
Should U.S. Investors Be Wary?
My neighbors are of South African descent and have had to evacuate their elderly parents in the midst of riots to keep them safe. They have had a tense few weeks, but most of us are mere spectators to the havoc occurring in South Africa. As investors, however, we are not quite as immune.
The mayhem in South Africa and the consequent economic impact serve as stark reminders of the risks we are exposed to when political risks spill over into the social and economic fiber of countries. These risks are exacerbated in emerging markets that lack strong state institutions and, hence, are unable to bounce back as quickly. These countries may sustain longer-term damage if domestic and international investors view these countries as unsafe destinations for their capital.
So, does that mean U.S. investors should not invest in emerging markets? Not investing in emerging markets is a flawed conclusion. These are countries that have long runways of growth, have the demographic tailwind that most developed countries lack, and are home to the bulk of the world population. Plus, they often offer uncorrelated streams of cash flows and returns for developed market investors. Still, the risks highlight the need for greater due diligence when investing in these countries, taking a diversified approach, being mindful of idiosyncratic risks, understanding the macro and geopolitical lay of the land, and demanding a risk premium for the additional risks taken.