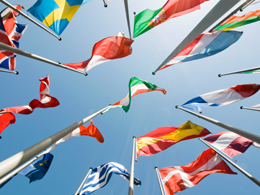 Pretty much all of the coverage of the Brexit vote has been negative, and deservedly so. Even the positive spins have largely focused on how to either reverse the vote or minimize the damage.
When there's this much consensus on something, it's usually time to take a close look at the other side. So let's see if we can make a strong case that Brexit is a good thing.
Accentuating the positive
We'll parse this discussion by geography, looking specifically at Britain and Europe. As I've noted before, very little is likely to happen in the short term. Here, we'll focus on the medium to long term—say, the next one to five years.
For Britain. The downsides for Britain are well known: the financial industry may relocate; the pound has dropped, stoking inflation; trade may suffer in the absence of agreements; and EU funds will no longer be available. All very true.
At the same time, though, the U.K. will no longer be bound by restrictive EU regulations. It already has an entrepreneurial advantage and will be even better able to capitalize on it. It will be better positioned to compete on tax levels, which should draw capital and talent. Europe is unlikely to cut Britain off; Germany basically can't, as it exports quite a bit there. A cheaper pound would make exports that much more competitive, potentially more than covering the damage from trade restrictions.
The U.K. will maintain a relationship with the EU—and probably a very close one, as too many countries have too much at stake to simply cut ties. The U.K. won't be able to cherry-pick what it likes from that relationship, but it may be able to construct a mix that is better for its own economy and people than what prevailed under full EU membership. Iceland has largely been able to do just that, as has Switzerland. Although Britain may well suffer, particularly in the short term, leaving the EU could also generate real advantages over time.
For Europe. I would argue that Brexit may end up being the best thing that could have happened for the EU—and may even end up preserving it (if it doesn't sink it first). Over the weekend, the six founding states announced that they now recognize the need for a multispeed Europe—a remarkable statement that didn't get the attention it deserved. I read it as "Forced federalism is dead." Indeed, it is a recognition that different countries want and can benefit from exactly the same kind of custom European mix that Britain is looking to create.
If Britain had been able to do what the founding states have now signed off on, there would have been much less reason to leave. Other countries such as France or Italy, which might otherwise have felt forced to leave, may now be able to develop custom memberships and avoid that departure. Tailoring Europe to the countries, rather than vice versa, could result in a more effective and more solid union.
Forging a path forward
Of course, all of this assumes that (1) Brexit happens, and (2) both sides avoid self-destructive and self-defeating actions. I am far from convinced on either front, but so far so good.
The potential damage of Brexit is real, and it deserves the attention it has received. But at this point, it may be more useful to focus on the potential benefits and, particularly, on how to get there from here.