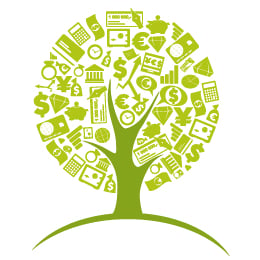 The question about the economy lately has been whether or not we're looking at a sustained slowdown.
A decline in expected corporate earnings has often heralded recessions, and with disappointing retail sales and employment numbers, many believe that the U.S. is looking at a significant slowdown at best, another recession at worst.
The counterargument, to which I subscribe, is that this is another example of a snowdown, not a slowdown, and that bad weather and some other onetime factors have combined to temporarily slow down the economy.
The great thing about economics is that we can wait and see what the data says. And, as of today, it's saying snowdown, not slowdown, with retail sales coming on very strong, although somewhat lower than expected.
The retail sales report hits a couple of different concerns: consumer spending, Americans' ability and willingness to spend the savings from gas prices, and the potential negative impact of weather. Overall, it offers a very good initial sign of where we're headed for the next couple of months.
The news is actually good
To quote Capital Economics, "The 0.9-percent rebound in retail sales in March would seem to confirm that the coldest winter on record in the Northeast explains much of the weakness in the preceding two months."
To anyone who lives in the Northeast, which is about 20 percent of the national population, that seems self-evident, but the details are worth a look:
Motor vehicle sales were up 2.7 percent, more than reversing the previous 2.1-percent decline.

Building materials sales did the same, rising 2.1 percent following a previous 1.8-percent decline.

Gasoline sales were down 0.6 percent as gas prices rose but people bought less (likely because of the weather), which explains the shortfall between actual sales growth and expectations.
Note that all of these changes support the idea that weather has been the problem, rather than a fundamental slowdown.
Stripping out two volatile components, autos and gas, retail sales were up 0.5 percent, which equates to an annual rate of around 6 percent. This is quite strong, and given that the weather in March still wasn't so great, it suggests that even larger gains are possible once spring actually starts.
Signs of sunnier skies ahead
Despite the recent turnaround in the data, the fact remains that the first quarter got hit hard by the weather, just like last year. Unlike last year, though, the economy should still grow—probably by around 1.5 percent—rather than shrink. Even with another weak winter, things are markedly better than they were last year.
It looks very much as if we're emerging from another snowdown, and spring is on the way.