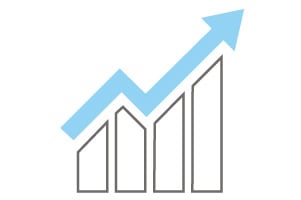 Equity markets continued to drop in October, with all three major U.S. indices down for the third consecutive month. The S&P 500 lost 2.10 percent during the month, while the Dow Jones Industrial Average was down 1.26 percent in October. The Nasdaq Composite saw the largest declines, with the technology-heavy index dropping 2.76 percent for the month. Rising long-term rates weighed on valuations, leading to negative returns for stocks.

Given the concerns about slowing growth and inflation, we have kept the overall market risk level at yellow for now.
View a breakdown of the risks we're watching in this SlideShare.