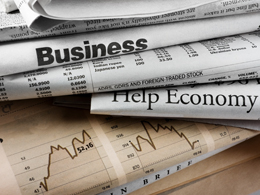 Last week's economic data was very much in line with the weather—much better than expected. As I will outline in this Monday update, it wasn't the full "shirtsleeves in November" that we had in Boston, but it was nonetheless much sunnier than the prior weeks may have suggested.
Looking back at last week
The ISM Manufacturing survey came in slightly better than expected, declining from 50.2 to 50.1, rather than 50.0, and remaining marginally on the expansion side. This suggests that the manufacturing sector is stabilizing, which is positive. The more forward-looking subindices look somewhat better, with new orders increasing from 50.1 to 52.9, but employment continued to decline—from 50.5 to 47.9—suggesting no immediate signs of a recovery. Overall, marginally encouraging, but nothing to cheer about.
Unlike the manufacturing survey, the international trade balance for September improved substantially to a deficit of $40.8 billion, up from last month's very weak deficit of $48.3 billion. This beat expectations and suggests that net exports are less likely to be a drag on the economy going forward. The good news was tempered, however, by the fact that a big part of the decline in imports was due to temporary factors. Nonetheless, a positive result.
Better yet was the ISM Nonmanufacturing survey, which was another very positive surprise—and one likely to have longer-term impact. This survey, which covers about seven-eighths of the economy, increased to 59.1, close to the decade-high of July, against expectations of a slight decline. Underlying numbers were equally positive, with the employment index up to 59.2 from 58.3 and the new orders index up even further from 56.7 to 62.0. Employment has historically shown strong gains when the employment index is at this level—an indication that the jobs slowdown could be temporary.
And, indeed, the employment report, released the following day validated that possibility in a big way. After two disappointing months, job growth of 271,000 was half again over expectations of around 180,000. Just as important, wage growth jumped from 0.0 percent in the previous month to 0.4 percent and is now up 2.5 percent year-on-year, which is the highest level in the past six years. Other statistics were also positive, with the unemployment rate down to 5 percent and the underemployment rate dropping to 9.8 percent, the first break below 10 percent since mid-2008. The unexpected strength of employment should provide additional support for a possible Federal Reserve rate increase in December, if it is validated by the next jobs report early next month.
Overall, a very positive week for economic news and all the more so given the recent slowdown. Despite the very real weakness in the manufacturing and industrial parts of the economy, the remainder—about seven-eighths of the total—continues to perform strongly, and that strength is overcoming the weakness in other areas.
A look ahead
Looking forward, this is a slow week for major economic news, with the most notable reports coming in on Friday:
Retail sales: Expectations for the October report are for a 0.3-percent gain, up from the 0.1-percent gain in the previous month. Core retail sales, excluding autos, gas, and building materials, are expected to do better, swinging from a 0.3-percent decline in September to a 0.4-percent gain.
University of Michigan Consumer Confidence survey: Expectations are for a slight increase, from 90.0 to 91.3, reflecting the recent, strong stock market performance and continued reduction in gas prices.
Both of these figures will provide more light on whether consumers are acting in a way that validates the strong signals from business and employment.