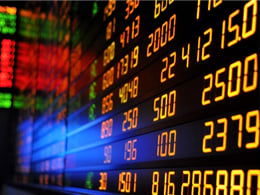 The stock market keeps hitting new highs. The Dow Jones Industrial Average crossed 19,000 for the first time last week, and the S&P 500 is up to 2,200, itself a record. In many ways, the market is off to the races.
Should you care? In a word, no.
Avoiding risk is the first priority
As a professional investor, I find the indices to be useful benchmarks for part of my portfolio, but not the whole thing. No one should have their entire portfolio in the stock market indices. The risk is simply too high.
Instead, our investments should be diversified, spread among different asset classes. This lets us avoid the collapse of one, even as it prevents us from benefiting from any moonshots. Of the two, avoiding risk is the better option for two reasons.
1. Declines cost us more than increases benefit us. This is pure math. Assume, for example, that you have a $10,000 portfolio that drops by 50 percent to $5,000. How much of a gain do you need to get back to even? The answer is 100 percent. You need a lot more gain to offset a loss than the loss itself. A loss of 25 percent ($10,000 to $7,500) requires a 33-percent gain to recover.
Diversification makes losses less likely, as different asset classes respond differently. With stocks rising, for example, bonds usually drop (and have done so recently) and vice versa. Bonds make sense purely as insurance against volatility. Looking at index returns, especially over a short time period, ignores the very real financial costs of volatility, to say nothing of the psychological costs.
2. Different asset classes outperform at different times. Recently, U.S. stocks have done well, but in any given year, it is impossible to tell which markets or assets will do best. Indeed, bad performance often leads to better performance; you may be better off buying the laggards in the expectation they will do better the following year. In fact, this is just what regular portfolio rebalancing does—selling some of the winners to buy more of the losers—and it tends to work over time for just that reason.
Let's not get too excited here
Beyond the math of investing, there are also good reasons not to pay excessive attention to the indices. The Dow, for example, contains only 30 companies—big companies, to be sure, but hardly a complete picture of the U.S. market, much less the global market. The same can be said for the S&P 500.
There are also concerns with the way the indices are calculated. The S&P 500, as reported, is capitalization weighted, which is to say that the biggest companies have the greatest weight. If you weight all of the companies equally, you get different results. There is nothing sacred about the indices as reported.
For all of these reasons, I'm not that excited about markets hitting new highs. They don't say much about what is most important: the risk investors are taking and their progress toward their goals. Take these records for what they are worth—a sign that the economy is growing and that investors are feeling good—but not more than that.