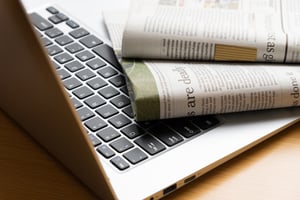 Each week, we break down the latest U.S. economic reports, including what the results mean for the overall health of the economy. Here, you will find how economists' forecasts compare with actual results, key takeaways to consider, as well as a list of what's on tap for the week ahead.
Reports for the Week of October 30
Conference Board Consumer Confidence, October (Tuesday)
Expected/prior month consumer confidence: 100.5/104.3
Actual consumer confidence: 102.6
Consumer confidence fell less than expected in October, bringing the index to a five-month low. Consumer views on current conditions and future expectations soured, which could serve as a headwind for future consumer spending growth.
ISM Manufacturing, October (Wednesday)
Expected/prior ISM Manufacturing index: 49/49
Actual ISM Manufacturing index: 46.7
Manufacturer confidence unexpectedly fell in October, as a slowdown in new orders and hiring brought the index to a three-month low.
FOMC rate decision, November (Wednesday)
Expected/prior federal funds rate: 5.5%/5.5%
Actual federal funds rate: 5.5%
The Fed kept the federal funds rate unchanged at its November meeting, which aligned with economist and market expectations. In his post-meeting press conference, Chair Powell indicated that the central bank is expected to remain data dependent when setting monetary policy at future meetings.
Employment report, October (Friday)
Expected/prior change in nonfarm payrolls: +180,000/+297,000
Actual change in nonfarm payrolls: +150,000
Hiring slowed in October, as 150,000 jobs were added during the month. This result was roughly half of the downwardly revised 297,000 jobs added in September. The underlying data also signaled that the labor market strength is starting to fade, as the unemployment rate rose while average hours worked fell.
ISM Services, October (Friday)
Expected/prior ISM Services index: 53.0/53.6
Actual ISM Services index: 51.8
Service sector confidence fell more than expected in October, echoing a similar decline in manufacturing confidence. While the index remains in expansionary territory, the drop in business confidence is worth monitoring, as it could signal slowing business investment ahead.
Upcoming Reports for the Week of November 6
Trade balance, September (Tuesday)
The size of the international trade deficit is set to increase modestly in September after falling to a nearly three-year low in August.
University of Michigan consumer sentiment survey, November, preliminary (Friday)
The first estimate of consumer sentiment in November is expected to show slightly lower confidence, with the index set to fall to a six-month low.