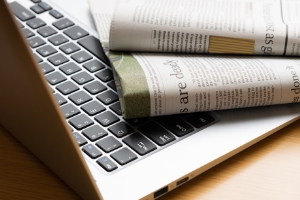 Each week, we break down the latest U.S. economic reports, including what the results mean for the overall health of the economy. Here, you will find how economists' forecasts compare with actual results, key takeaways to consider, as well as a list of what's on tap for the week ahead.
Reports for the Week of August 28
Conference Board Consumer Confidence, August (Tuesday)
Expected/prior month consumer confidence: 116.0/114.0
Actual consumer confidence: 106.1
Consumer confidence surprisingly fell in August, with the index dropping to a three-month low due to worsening consumer views on the present economic situation and future expectations.
Personal spending and personal income, July (Thursday)
Expected/prior personal income monthly change: +0.3%/+0.3%
Actual personal income change: +0.2%
Expected/prior personal spending monthly change: +0.7%/+0.6%
Actual personal spending change: +0.8%
Personal spending increased more than expected in July. This was a strong month for spending growth, as the 0.8 percent increase in July marked the second-best month for spending growth so far this year.
Employment report, August (Friday)
Expected/prior change in nonfarm payrolls: +170,000/+157,000
Actual change in nonfarm payrolls: +187,000
The August job report showed solid hiring growth, as 187,000 jobs were added during the month. This was up slightly from the 157,000 jobs that were added in July and above expectations for a more modest 170,000 jobs.
ISM Manufacturing, August (Friday)
Expected/prior ISM Manufacturing index: 47.0/46.4
Actual ISM Manufacturing index: 47.6
Manufacturer confidence improved more than expected in August, bringing the index to a six-month high.
Upcoming Reports for the Week of September 4
Trade balance, July (Wednesday)
The trade deficit is set to widen modestly in July, driven by a widening trade deficit for the trade of goods.
ISM Services, August (Wednesday)
Service sector confidence is expected to decline slightly in August, which would mark two consecutive months of souring service sector sentiment.