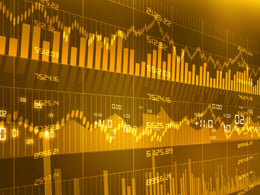 A headline on CNBC yesterday morning caught my eye: "Nasdaq back to bubble highs." What it meant, of course, was that the Nasdaq stock index is approaching the levels of 2000. What it said, or at least what I read, was that the tech market is back in a bubble.
I have to admit, I probably interpreted it that way because that's what I have been thinking for some time.
A group of young entrepreneurs contacted me recently, asking to discuss a stock market application they are developing. When we sat down, I was quite impressed—smart young men, interesting idea—but after talking for an hour or so, I felt really old.
They expect, quite reasonably, to be enormously successful with this app. They want to own this space. From their perspective, it all makes perfect sense. From mine, it certainly could work, but I also remember sitting on their side of the table in 1999, saying the same lines.
The gap between hype and reality
We are approaching the point at which, in the late 1990s, reality began to separate from hype. We aren't there yet, at least with respect to the stock market, as most companies are reporting actual earnings and cash flows. But we're getting there, as companies formed around "eyeballs" are gearing up, and the acquisition process has started to get under way.
I'll talk about smaller companies and social media tomorrow. For now, let's look at two examples of major companies that, based on my personal experiences lately, aren't quite living up to the hype.
Microsoft. Like many people, I use Microsoft's Office software daily, and I bought the subscription version so I wouldn't have to worry about updates and the like going forward. That was fine, until several weeks ago, when the applications stopped working. After four calls and several hours on tech support lines, I was told that I should have downloaded an updated version. I find it remarkable that a dominant company, on its major product, on an explicitly subscription version, hasn't yet mastered automatic updates, or at least notifying its customers.
Microsoft needs to get the basics right if it really wants to own the cloud.
Apple. We have three Apple computers at my house, two of which have suffered serious failures in the past year. One, my own laptop, took five visits to the Apple Store to fix, with a potential solution tried each time, until it was finally replaced—and then I had to return to get the new power adapter, which they hadn't given me. That's six visits for one problem. The second computer, a circa-2012 Mac, the Apple person fixed, but noted that it was an "older" machine, and Apple essentially abandons any support after five years.
I kind of understand that, but can you imagine Ford, for example, dropping customer support on 2009 Tauruses? There would be riots.
Even at the top of the food chain, the obsession with growth has led these two companies to focus on areas other than customer support and satisfaction. That works in a boom time but can be problematic in a bust. Apple, in particular, resembles a movie studio in many respects, reliant on cranking out hits. Dropping customers from five years ago only works if new ones keep coming in.