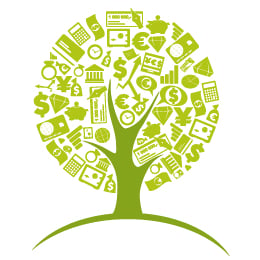 I'm the archetypal Apple customer. Between my wife, my son, and me, we own five Macs (including work computers), three iPhones, at least three iPods, and two iPads. I understand the attraction of the whole Apple experience. That said, I haven't been a fan of Apple stock.
Why?
I figure my family has already bought pretty much everything we could use from the company's current product lines. In my mind, Apple is more of a movie studio than a regular company, in that it depends on a stream of hits to grow. Samsung and Android are nipping at Apple's heels in the phone and tablet space. Google is pushing hard at the laptop space with its Chromebooks. And the desktop market is no longer a growth area.
To stay in the lead, Apple has to keep innovating. Any hardware sales growth will have to come from new products or expansion in markets such as China. Just as a thought experiment, who was the biggest mobile phone company 10 years ago? Answer: Motorola, with the Razr. Sic transit gloria mundi.
Time to take another look at Apple stock?
I may have to change my mind, though, not based on Apple's hardware announcements, but on a less-talked-about aspect of yesterday's press conference—Apple Pay, the company's partnership with Visa to make mobile payments easy and fast.
Everyone knows, and most of us use, Visa and MasterCard. These financial service giants profit from each credit card transaction customers make. Unlike companies that have to market themselves, Visa and MasterCard just sit there and benefit from all of that marketing. Amazon sale? Pay Visa. Zappos shoes? Pay MasterCard.
For a steady stream of cash flows (and one that looks likely to keep growing), you really can't do much better than the credit card business. No one has ever gone broke betting on the American consumer.
Now, Apple is poised to insert itself in the middle of this transaction. Just as it did with iTunes and the music industry, Apple is taking the consumer-facing position away from the companies that once had it. Before, the record labels were in control—if a band didn't sign with a label, it was out of luck. Apple has now seized that position; if a label isn't on iTunes, it doesn't have a chance.
Amazon is attempting to pull off the same trick with book publishers, who are violently resisting. Having learned from the experience of the music industry, the publishers are determined not to go gently into that good night. The TV industry has also managed to avoid being assimilated by Netflix, Apple, or Amazon by launching its own services, such as Hulu.
Will Apple soon take over part of the financial industry?
While the content businesses have watched and learned from the iTunes takeover of the music industry, it remains to be seen if the financial services industry will heed that lesson.
Let's look 10 years down the road (although this could really play out in 5 or less). Apple Pay holds a significant percentage of the mobile payments business. Now, though, Apple no longer needs Visa—it can negotiate Visa's fees down, clear the transactions through another service, or start its own. And at this point, there's nothing Visa will be able to do about it since Apple controls the customer exposure.
In short, this is potentially an incredibly smart deal for Apple. It's positioning itself to take over another industry as well as shifting its revenue stream away from a hit-driven, intensely competitive model to one that is recurring, stable, and potentially growing every bit as fast.
Well played, Mr. Cook. People who said your Apple couldn't be as good as Steve Jobs's might end up being right. It could be better.