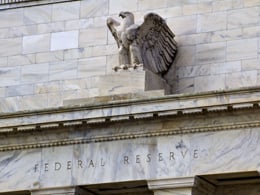 As expected, today's economic headlines revolve around the Fed's meeting and news conference—specifically, the conspicuous absence of the word "patient" from the minutes. Chairwoman Janet Yellen was at pains to point out that removing "patient" didn't mean the Fed would be impatient. Stirring stuff.
There are serious implications in this, of course, and I don't mean to make fun of it (much). But I suspect the real story here is not the removal of the word "patient," or the level of the dot plot, but the Fed's gradual retreat from guiding the markets.
The Fed's changing persona
Back in the day, the Fed was a vast, shadowy organization that moved in wondrous ways, its marvels to perform. Fed speak was notable for its obscurity, best illustrated by the famous quote from Chairman Alan Greenspan: "I know you think you understand what you thought I said, but I'm not sure you realize that what you heard is not what I meant."
Ben Bernanke changed that, out of necessity. As the Fed's real economic tools became less effective, he was forced to use communications as a tool. This involved talking to the markets, and guiding them, which is where we've been for the past several years.
Pay no attention to the woman behind the curtain!
Yesterday's press conference, in my opinion, is the first step back toward to a more mysterious Fed. Yellen did a masterful job of deleting the signal word—"patient"—without panicking the market. The Fed is now free to pursue a more data-dependent policy, which is its goal, without having to worry as much about the specific wording.
This is also the first step in removing the Fed from the core of the narrative. If you've noticed, most of the discussion in the press has been about what the Fed will do, rather than what the data indicates should be done. Expect to see the Fed continue to back away from disclosure and guidance.
In a normal world, the Fed doesn't have to hold everyone's hand. Yellen just took a step back into normality. To avoid a market reaction, she said there will be no rate hike in April. She said nothing, though, about what happens after that.
Get ready to return to the uncertainty of a data-dependent world.