It was a year ago that we launched this blog, and I thought it would be interesting to consider how the world has changed since then. Day to day, changes may be small, but, over a year or more, they can add up to something much bigger. (I'm going to try something different with this post and say it mostly with charts. Let me know what you think in the poll at the end of the post.)
Employment and wages
Employment has continued to rise at a fairly steady rate.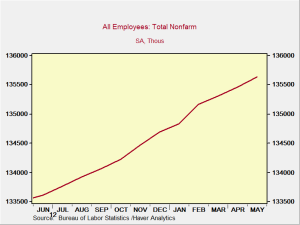 Unemployment has continued to decline.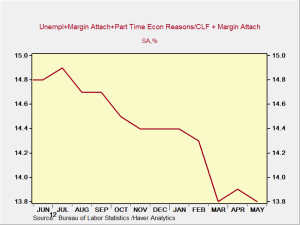 Workers who have jobs worked more hours over the past year, but not by much.
Average weekly income has grown overall.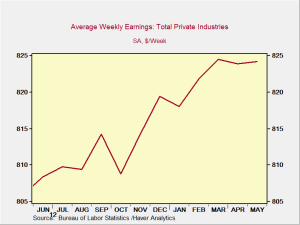 For the average worker, the picture is one of slow improvement. We're still not where we have been in the past—and not where we need to be for employment—but we have made progress.
Housing
Housing starts are up over the past year, but they ticked down just recently.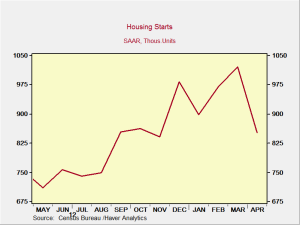 New single-family home sales are up substantially.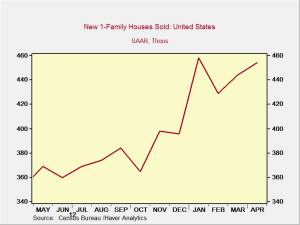 Supply for new homes is getting tighter even as sales volumes increase.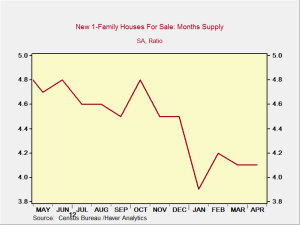 Housing prices are increasing.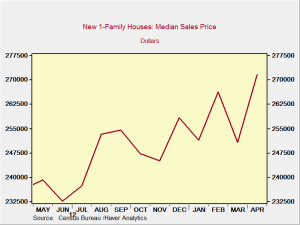 The same trends generally apply to existing homes, and housing affordability remains high, although at about the same level as a year ago.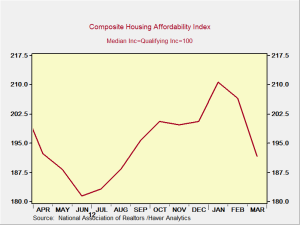 Conclusion
Two major components of the economy—employment and housing—continue to improve. Consumer spending, driven by employment, represents more than two-thirds of the economy, and the continued employment growth bodes well for sustainable spending growth. The housing recovery is also solid, a good sign for continued economic growth. Two final charts show this.
First, consumer spending has continued to increase and has even accelerated recently.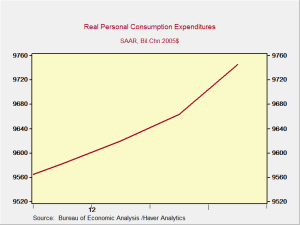 Second is consumer wealth, which just hit new highs. The increase in housing values and the stock market has brought household wealth to levels that should, over time, support continued economic growth as well.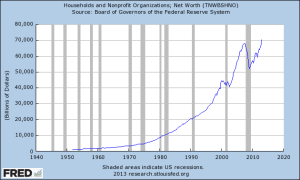 Overall, the big picture over the past year has improved substantially. Things are better now than they were, and the probability is that they will continue to improve.
[polldaddy poll=7166782]