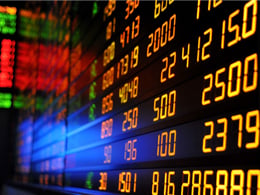 The S&P 500 has set another record, closing above 2,000 for the first time yesterday. Hooray.
I want to be excited, I really do. But I just can't get there, and I don't seem to be alone. The press has noted it, without much fanfare. The market itself doesn't seem all that jazzed.
Why the ennui? I suspect it's because this may not be a real rally, but one driven by low volumes, senior staff on vacation, and other less-than-exciting factors. After Labor Day, we should get a better look at what investors really think.
What happens when summer ends?
When everyone returns from the beach, we'll probably see more excitement and a resumption of the climb. As the end of the year approaches, money managers will have more and more incentive to chase the market to avoid missing the rally. Justifications in the form of better-than-expected economic growth and corporate earnings are right there, as well as the public perception that we're in a bull market.
The trend right now certainly seems to be up.
The other possibility—less probable, but not out of the question—is that investors return from the beach, take a look at current valuations, and decide to pull back. Technically, I get the sense from the very slow, tepid performance around 2,000 that there may not be all that much energy driving the market higher. A pullback would also be consistent with the higher-than-normal negative earnings warnings coming out for the third quarter.
Volatility ahead
One thing that seems reasonably certain here is volatility. The market should either tick up appreciably or turn down. If down, it will be the second failed attempt to break 2,000, making any subsequent attempts more difficult on a technical basis.
With moving averages on the rise, the worry lines are also heading closer to current levels, raising the possibility of a decline below those levels. Barring a pop, the conjunction of these factors with the pending end of the Federal Reserve's stimulus program is somewhat worrying. What's more, according to Amesbury Research, a market research firm we use, September is historically one of the weakest months of the year.
Time to weigh probabilities and risks
Overall, the slow appreciation we've seen is quite likely to continue or accelerate—but the risks are rising, for fundamental, seasonal, and technical reasons. Investors should be aware of the probability, but plan for the risks as well.