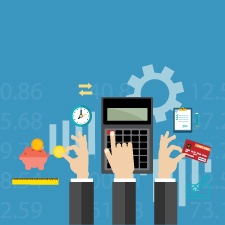 People consider filing for bankruptcy for a number of reasons. Perhaps they or a family member experienced a prolonged medical issue, and costs have far exceeded what their insurance will cover. Or maybe their small business failed, and they don't have enough assets to pay off their creditors. Nearly 800,000 people filed for bankruptcy in 2016, according to the Administrative Office of the U.S. Courts. Although these individuals must seek an attorney's advice to file, they may well consult a financial advisor like you first. Would you know how best to advise them on their options?
If you answered "no" or "I'm not sure," it's time to brush up on some bankruptcy basics. The following SlideShare outlines what you should know before advising clients to consult a qualified bankruptcy attorney.
Have you ever worked with a client who was considering filing for bankruptcy? Are there any other bankruptcy basics financial advisors should consider for their clients? Share your experience below.