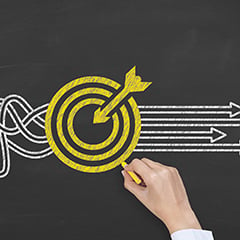 As you may know, Commonwealth launched our new public-facing website in September. One of the advantages of the new platform is that it allows us to consolidate the content we've historically shared on the Commonwealth Independent Advisor blog in a new section called Our Insights.
We've been publishing all the content you see on this blog over on Insights for the past few months. Beginning December 4, 2020, we will only publish content on Insights and retire this blog.
What Does This Mean for You?
If you're a current subscriber, no action is needed! You'll continue to receive email notifications when new content is available—the links will simply take you to our public website starting December 4, 2020.

If you have Commonwealth Independent Advisor bookmarked, simply delete it and create a new bookmark directing you to https://www.commonwealth.com/insights.
That's it! Other than changing our location, we're not planning any drastic changes to our content. We're committed to continuing to share our thought leadership and practical guidance to independent and wirehouse advisors across the country—and to showing you how Commonwealth can help you build the firm you've always dreamed of.