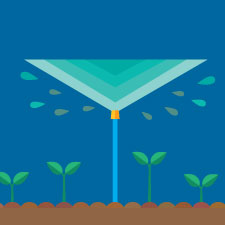 Today's workforce relies primarily on defined contribution plans to help them save for retirement. Although employee contribution rates and account balances are up, participants tend to defer only enough to receive the company match—and that might not be a high enough savings rate to meet their retirement income goals.
In response, many plan sponsors are implementing auto-features to help improve retirement plan outcomes, including auto-enrollment, auto-escalation, and re-enrollment. Are you ready to discuss these retirement plan auto-features with your plan sponsor clients?
Beyond the Employer Match
T. Rowe Price recently reported that plans offering both auto-enrollment and auto-escalation have more than twice as many participants with retirement savings rates above 15 percent than plans without these features. This isn't surprising, given that auto-features help support the basic principles that can result in better participant outcomes:
Participating and saving earlier
Increasing savings levels
Providing access to appropriate asset allocations
Let's take a closer look at how specific auto-features work, plus their benefits for plan participants, employers, and your plan sponsor clients.
Automatic Enrollment
Automatic enrollment grew out of the Pension Protection Act of 2006, and it's a great way for employers to help their workers get a head start on saving for retirement.
How it works. With auto-enrollment, employees are set up to contribute to the retirement plan at a specific percentage of pay. Most plans also permit employees to change that percentage to one with which they're more comfortable. Employees should always have the ability to opt out of auto-enrollment before the contributions start being deducted from their pay.
For your plan sponsors, it's important to stress that after implementing an auto-enrollment feature, the vast majority of plan participants will stay enrolled in the savings plan. In fact, Vanguard found that 91 percent of participants stayed in their 401(k) plans after being automatically enrolled.
Benefits. Automatic enrollment has many benefits for your plan sponsor clients, including:
Assured increase in plan participation
Increased number of participants and contributions, which may allow owners and highly compensated employees to contribute more to their retirement savings plan
Streamlined and standardized onboarding process for new employees
Simplified compliance efforts, depending on safe harbor and other sponsor choices
Allowance for salary deferrals into specific investment options if employees do not make their own choices
Simplified selection of investments appropriate for participants
Automatic Escalation
Another popular auto-feature, automatic escalation, can help plan participants slowly and consistently increase their contribution rates until they meet a predetermined level. It is growing in usage, with about 65 percent of plans with auto-enrollment also having auto-escalation, according to the Plan Sponsor Council of America.
How it works. Auto-escalation plan features allow plan sponsors to choose any initial default contribution rate for their automatic contribution-escalation programs. While most plans adopt a 1-percent annual increase, there is no requirement to use that amount. Plan sponsors are free to use a higher step-up percentage or to step up the rate on a more or less frequent basis.
Benefits. Much like auto-enrollment, automatic escalation has a very low opt-out rate, with the vast majority of participants staying in the program. This feature helps employees reach a healthy savings rate (e.g., 10 percent to 15 percent) earlier in their careers and puts them in a better position to retire at a "normal" retirement age. When older employees are able to retire on time, employers may benefit in the following ways:
Lower health care costs: Insurance costs for an older workforce are higher than for a younger workforce.
Lower salary costs: Typically, older employees earn higher salaries than do their younger counterparts.
Greater engagement: Often, older workers are less engaged compared with younger employees who are trying to grow in their careers.
Re-Enrollment
Last, but not least, re-enrollment is an extension of the auto-enrollment feature put in place for new hires. It gives the plan the ability to expand the existing choice-architecture benefit to all employees, while allowing them to opt out or invest on their own.
How it works. Participants are placed automatically in an age-appropriate qualified default investment alternative (QDIA) that is typically professionally managed. A Callan 2014 Plan Sponsor survey cited the biggest reasons for re-enrollment as changes in the fund lineup and a concern about participants' poor investment selections. For those participants who don't regularly review their investment options, re-enrollment is a great way to hit the reset button to ensure that they are appropriately invested and in a better position to meet their retirement goals.
Benefits. When implemented correctly, re-enrollment allows plan sponsors to strengthen their fiduciary standing by gaining sought-after safe harbor protections through the Pension Protection Act of 2006.
What's Your Role?
As an advisor to plan sponsor clients, a good place to start is by reviewing your book of business and looking for those plans that can benefit from the addition of auto-features:
Low participation rates (eligible versus participating with account balance)
Low savings rates
Plans with corrective distributions (could be a signal that not enough of the non-highly compensated are contributing)
Multiple locations (typically have enrollment and engagement challenges)
No QDIAs or QDIAs used incorrectly
Next, explore the various auto-features with your clients and discuss how these features can help optimize their plans:
Auto-enrollment: Consider a 6-percent default contribution rate rather than the typical 3 percent. Opt-out rates are not significantly different.
Auto-escalation: Consider using a higher annual increase rate of 2 percent rather than 1 percent; again, the opt-out rates are not significantly higher. You might aim higher with the annual increase cap amount, setting it between 10 percent and 15 percent.
Re-enrollment: Discuss the appropriateness of the plan's QDIA with respect to the plan goals and objectives, and emphasize the importance of reviewing it periodically using a documented process.
Finally, be sure to discuss auto-features with recordkeeping partners and third-party administrators to determine whether they are feasible and what, if any, effect they might have on plan testing.
Communicating the Change
An effective and thorough plan for communicating the changes to employees is critical to success.
Be sure to get buy-in from the plan sponsor's human resources department and other senior managers, so they become program advocates and can help address any employee questions or concerns.
A strong opt-out communications program for those employee segments being affected is vital. This will help ensure that participants aren't surprised by actions taken on their behalf. These communications are also an opportunity to communicate the rationale for why the plan is being changed and how the changes will help plan participants meet their retirement income goals.
Try to ensure that it is easy for any eligible participants to opt out of any automatic plan features. Plan sponsors will need to remind eligible employee segments and supplement the outreach with educational meetings to help ensure that employees understand the plan changes and actions they can take.
Of course, there is no universal solution to foster retirement plan engagement. But by identifying opportunities where auto-features could improve plan optimization, you will be well prepared for meaningful conversations with your plan sponsor clients and prospects.
Have your plan sponsor clients shown interest in auto-features? Have they seen measurable results in plan participation? Please share your thoughts with us below.