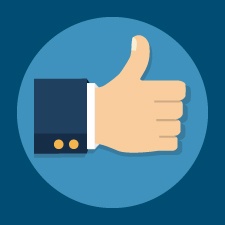 I'm getting older. You're getting older. Your clients are getting older. Such is life! But, perhaps more important from a planning perspective, we are all living longer than previous generations. As such, you may counsel your clients to take various steps, including delaying retirement, deferring social security benefits, withdrawing savings at a lower rate, or considering more retirement-focused products.
Of course, you offer these options as a way to help clients manage their finances, given market uncertainty. But are you also helping them manage the inevitabilities of aging? Are you preparing them for the potential of incurring significant health care costs, including the expense of long-term care?
Even if you intuitively understand that not planning for living a long life can devastate a retirement portfolio, it's likely that you will face two common roadblocks when recommending long-term care planning:
Clients' concerns about long-term care insurance premium increases
Clients' unease about wasting premiums if long-term care is never needed
Here, we'll explore how linked-benefit long-term care solutions can address both of these issues, with a focus on the multi-pay linked-benefit policy.
Linked-Benefit Products: Pros and Cons
Linked-benefit products are life insurance policies with a leveraged pool of money to pay long-term care expenses. If the policyholder never needs long-term care, then his or her beneficiary will receive an income-tax-free death benefit. Policy values, including premiums, are guaranteed, so there is never the possibility of a premium increase.
But as with anything, there are cons. Most of these products require a large single premium up front, typically $50,000 to $100,000 per person. Certainly, some of your clients may have access to suitable funding sources for the single premium, including CDs or money market funds, inherited funds, cash from the sale of real estate, or cash value from an existing life insurance policy that is no longer needed.
But other clients may not have access to large sums of cash simply because their money is invested for growth. What can those clients do? For them, there is another option: a multi-pay linked-benefit policy.
What Is the Multi-Pay Option?
Some carriers offer the ability to pay premiums over a limited number of years (e.g., 5 or 10 years or up to age 65). These options were once available with traditional long-term care insurance but now exist only with linked-benefit policies. Your client will have the ability to pay premiums for a comfortable, finite number of years, and those premiums will be guaranteed. There is even an option to pay annual premiums, like traditional long-term care insurance, with guaranteed premiums and a death benefit if long-term care is never needed.
Clients who are high-income earners may be candidates for multi-pay linked-benefit products. Other clients may wish to pay for these products using:
Investment income
An annual bonus
Commissions
Seasonal income
Required minimum distributions that are not needed
3 Multi-Payment Scenarios
Let's turn to how these options could work for clients who fit the profile. As you review these three scenarios, keep in mind that they all have two things in common: if the policyholders never need long-term care, there is a tax-free death benefit for their beneficiaries and the premiums are guaranteed.
Scenario 1. Ryan Paine, a married 45-year-old, is a cardiologist with an annual income of $350,000. He purchases a multi-pay linked-benefit policy for 20 annual premiums of $7,000 each. These premiums, ending at age 65, are guaranteed.
At age 85, Ryan will have a total long-term care pool of $2.7 million (thanks to 5-percent compound inflation) with a monthly benefit of $28,000 to pay for, at a minimum, seven years of care.
If Ryan dies never needing care, his beneficiaries will receive an income-tax-free death benefit of $142,000. Although this death benefit seems low, it represents a return of premiums paid into the policy. Moreover, Ryan and other buyers of this policy are typically more concerned with the long-term care benefits it provides than with the death benefit amount.
Scenario 2. George and Martha are husband and wife. They are both 67 years old, in good health, and retired. George has a comfortable teacher's pension, and Martha has a pension from her nursing career. Along with investment income, they have adequate income to meet their needs throughout retirement.
To stay busy, Martha works through a nurses' registry on a per diem basis for about 15 weeks each year. The couple doesn't really need the extra $30,000 that her job brings in.
George and Martha each put $15,000 per year for five years into a multi-pay linked-benefit policy, as she plans to work for another five years with the registry. When they turn 85, each will have approximately $360,000 for long-term care expenses, paying about $5,000 per month for 72 months.
Scenario 3. William and Kate, ages 64 and 60, are concerned about the large premium increases experienced by some long-term care policyholders. In addition, they are quite worried about purchasing a traditional long-term care plan that has benefit periods of no more than five or six years. Kate's mother had Alzheimer's disease for 12 years, and the couple feels exposed to the potentially catastrophic expenses of a lengthy health event.
The couple's multi-pay linked-benefit policy allows annual premiums in a joint, second-to-die policy with lifetime benefits. The annual premium of $7,300 gives them each a $6,000 per month benefit for life. In the event of a catastrophic health care need, such as an Alzheimer's or Parkinson's diagnosis, their benefits will never run out. Plus, their premium is guaranteed.
The (Unavoidable) Facts of Life
According to recent research, most Americans turning age 65 will need long-term care at some point in their lives. Further, about 20 percent of today's 65-year-olds will need long-term care for longer than five years. Given these statistics, any sound financial plan will encompass the unavoidable facts of life. Understanding the impact that these facts can have on a portfolio makes it imperative to discuss how to finance long-term care with clients and plan accordingly. A multi-pay, guaranteed-premium, linked-benefit policy is an effective way of protecting your client's retirement and legacy plans—and giving them the peace of mind to enjoy their golden years.
Have you met resistance when trying to discuss long-term care planning with your clients? Have you explored the multi-pay linked benefit policy? Please share your thoughts with us below!