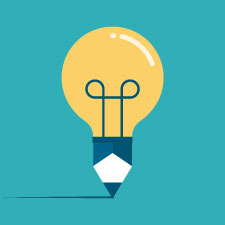 My role requires me to be on the phone with advisors and their staff every day. Something many advisors want to know is how to write a professional biography. I'll be the first to tell you that this can be more challenging than you may expect. Oh sure, it's easy to mention titles, educational history, and past jobs. But you also need to present this information in a compelling way that will make prospects want to work with your firm. So, where do you start? Here, I'll give you some tips on creating a professional biography that tells your story.
Differentiate Yourself
As with any marketing effort, you'll want to make sure that you speak to your audience in a clear and approachable manner. Avoid using terms like "comprehensive" and "holistic," as these points don't differentiate you and your firm. Instead, say the stuff that matters: the goals that you help your clients achieve or the concerns that you more commonly address with them. After reading your biography, prospects should know whether they would be a good fit for you.
A well-written professional biography is an opportunity to help create a great first impression. In an Internet world driven by the Google search, for example, prospects and centers of influence base their impression of your firm on the pictures and stories you provide. Making biographies clear, concise, complete, and engaging is more important than ever.
5 Tips to Get Started
Sometimes, the hardest part of telling a story is figuring out where to begin. With this in mind, I've compiled five tips to help get you started in creating your professional biography.
1) Start with "why you do what you do." Your introductory paragraph should tell why you are in the business and identify the people you are passionate about helping. Is there a reason that you focus on a particular niche of clients (e.g., physicians, business owners, or individuals who are at or near retirement)? If so, what makes you an expert in that niche? Including such detail makes the text more interesting, hooks the reader, and helps in terms of marketing your firm because it establishes genuine credibility within your professional story.
2) Position yourself. Explain who you are and your specific role at the firm. If you founded the firm, say what led you to that decision. Briefly, describe your career background. Why did you enter the financial services business? In some detail, include your relevant work experience.
3) Include a picture (it's worth a thousand words). You'll want to include a head shot that speaks to your personal brand. Wear the type of clothes your clients are used to seeing you in, as you don't want an overly polished online image to make you appear phony. You might consider adding a group shot of everyone who works at the firm as well. It's a friendly gesture and a wise step in terms of marketing. Just be sure that everyone in the picture smiles!
4) Add the personal touch. One important piece that is sometimes overlooked is the personal information section. Use a paragraph or two of the biography to mention a little bit about your personal life and interests. Do you have a family? Are you a golfer or someone who enjoys fishing? Do you coach your daughter's high school basketball team? Most readers enjoy knowing what others do with their time outside of work. Further, prospects always want to find out as much as possible about the individual or individuals to whom they will be entrusting their finances. It's also a nice idea to include information about charitable organizations that you (or your firm) might be involved in.
5) Don't forget to include education, designations, and any FINRA licenses. List the universities that you attended and highlight specific courses taken. Be sure to mention industry licenses or designations, as these also strengthen credibility. (You might list these designations at the bottom of your biography, showing that you're qualified in a way that doesn't interfere with the specifics of how you help people.) In addition, highlight any books, articles, or other publications that you have written or contributed to. If the publications are online, be sure to provide links so that readers can see for themselves.
In putting together your biography, don't be afraid to write in the first person! This is your story, so you get to decide how you want to tell it.
Putting It All Together
To get the writing juices flowing, here is an example of how you might structure your biography:
John Advisor, CFP®, CLU®
Founder, President
John Advisor can recall being interested in how money and business work at an early age. Raised in a suburb of Boston, Massachusetts, he was no stranger to harsh winters. At the age of 14, he was the head of one of the most successful snow removal operations in Lowell—shoveling, scraping, and salting driveways for over two dozen neighborhood houses and employing a handful of trustworthy neighborhood boys.

Years later, he graduated from the Isenberg School of Management at the University of Massachusetts Amherst. Upon graduation, John began his career in the financial services industry as a planner with Sample Asset Management. Sample Asset Management is known in the industry for its outstanding professional training program. After his first year in the program, John was recognized as a leading planner with the firm. In 1995, he accepted a management position with the Boston office of Sample Asset Management. After three successful years as a sales manager, John returned to building and operating a full-time planning practice.

In late 2002, John formed the John Advisor Financial Group so that he could offer independent advice to his clients with consideration for their entire financial picture. As a business owner himself, John understands the unique factors that come with securing a well thought-out financial plan for this group. That's why he specializes in helping small business owners in the Greater Boston area and their families construct financial, estate, and retirement plans that take into account both their business and personal financial situations.

John is proud to have been named to the Financial Times Top 400 Financial Advisors for 2015 (based on assets under management for 2014). In addition, he is a regular contributor to the Manchester Financial Times and writes a weekly blog dedicated to client concerns, with topics ranging from business succession planning to education planning.

John and his wife, Jane, live along the north shore of Boston in the town of Manchester. They are very happy to be part of this community and feel it is a wonderful place to live and raise their daughter, Alice, and son, Michael. John and Jane are both active in the local schools and are having fun raising and teaching their children. In his free time, John enjoys sailing and fly-fishing for trout, as well as spending summer weekends down in Nantucket. John is also a die-hard Red Sox fan.

Registrations and Designations

CERTIFIED FINANCIAL PLANNER™ professional
Certified Life Underwriter®
Series 7 and 66, Investment Adviser Representative of Commonwealth Financial Network

®

, Member FINRA/SIPC
This is just one sample of a professional biography. But remember, you're telling your life story, so a personal touch is important.

Your Story, Your Way
Of course, this is just an outline of what your biography could look like. Don't be afraid to step outside of the box, but do try to set yourself apart from the competition. But perhaps most important, write a professional biography that tells your story—providing insight into why you love this business and why prospective clients should want to work with you.
What information do you include in your professional biography? What do you think sets your story apart from those of other advisors? Please share your thoughts with us below.