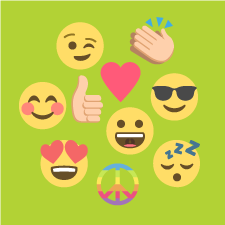 I must confess—I love emojis (



). Why? Because they're an easy, lively, and memorable way to communicate. Research supports the effectiveness of images over words—when people hear information, they're likely to remember only 10 percent of that information three days later. But if a relevant image is paired with that same information, people remember 65 percent three days later. How can you apply this knowledge in your business? If you work with qualified retirement plans, I bet you have a hard time getting employees to stay engaged and interested long enough for you to teach them all they need to know about saving for retirement. Maybe it's time to change things up a bit, so you can better connect with 401(k) participants.
The Struggle with Words
Educating—and motivating—the employees of the plans you service, supercharging savings and participation rates, and improving retirement readiness are some of the most important and gratifying tasks you can perform. But let's face it—if you can hold the attention of a room full of bored attendees for more than a few minutes, you get a

. If you've experienced this challenge firsthand, ask yourself: Have you been trotting out the same dull slides, containing uninspiring, unrelatable data, charts, and graphs? If your answer is yes, then you need to toss your existing PowerPoint presentations and reimagine them using visually enhancing suggestions.
The Power of a Picture
Most offices have at least one inspirational poster plastered to the wall—a hiker "reaching the mountain top" or a runner clearing a hurdle to "overcome adversity." These may be cheesy, but they're effective because they inspire and motivate in ways where words fall short. Don't believe me? Take a look at the descriptions and visuals of the activities below—which do you think evokes a stronger response?
Reading and relaxing at the beach
OR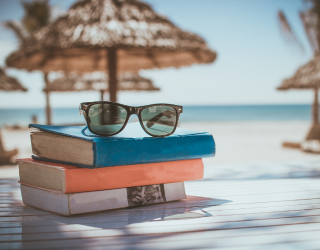 Going on a motorcycle adventure
OR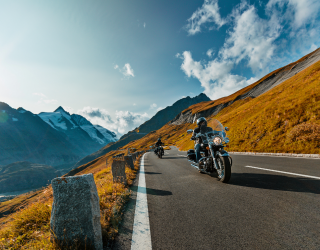 Enjoying family time at a vacation cabin
OR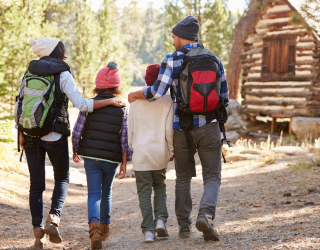 I'm willing to bet you felt a stronger connection with the pictures than you did with the descriptions. Why? Because words are boring.
It's time to apply this knowledge when working with plan participants. Try using imagery that could help spark ideas of what they want their retirement years to look like. Include a variety of images that could appeal to a wide audience, thus holding their attention and getting them thinking. Once they start visualizing their retirement, you can break down the steps that will get them there. Having pictures in their heads will make it feel real, and it will be far more enticing.
Imagery 2.0.
Don't stop there. Working Americans need more than motivation—they need guidance to begin, and to stay on track with, saving for retirement. As we've established just telling them what to do—even when they are sufficiently motivated to save—isn't always enough. But neither is sharing only a picture. Supplementing images with easy-to-follow instructions for taking positive action is the combination that will take your education strategy to the next level.
What About Video?
When it comes to helping people absorb information, the role of video cannot be understated. Would it surprise you to know that more than 500 million Facebook users are watching videos on Facebook every day, and Snapchat users watch 10 billion videos per day? People are increasingly relying on videos to educate themselves. In fact, research conducted by Google says that more than 7 in 10 people turn to YouTube for help with solving a problem.
How can you take advantage of this trend? Try offering short, simple videos to introduce retirement savings or financial health ideas to retirement savers. You can leverage video content that already exists on the web (remember to clear it with your compliance department first), or even better, you can create videos yourself using your smartphone and one of several free video-editing apps (before you do, check out this list of dos and don'ts for video content). It's another way to re-engage your audience and get them more interested in planning for the future—or at least to break it down in a way that holds their attention long enough for them to understand the concept and realize the importance of a 401(k) in saving for retirement.
Go Forward with the Makeover
Most of us have assembled a piece of furniture, a model car, or a new bike with the aid of directions. Which directions made your task easier—was it words only, starting at the first step and gradually progressing through? Or was it directions accompanied by images that depicted what action to take? I'll bet you'll say it was the latter of the two. Research reveals that people who follow directions with text and illustrations do 323 percent better than people who follow directions without illustrations. I'll say it again: 323 percent. Why wouldn't we use that information to our advantage in the finance world?
Consider giving your 401(k) education strategy a makeover. Add some pictures or even a video. Change it up. Show people how it's done. Less words, less talking, more images, more visualizing. Maybe you'll be able turn

into

.
Do you have any methods that help you to better connect with 401(k) participants? Share your ideas here! We'd love to hear from you.